My garden is about the only living thing enjoying the rainy gloom that has settled over metro Boston. Luckily, we're taking a field trip today to Longfellow's garden, where the sun is shining brightly! This wonderful retreat is just a short walk from my office.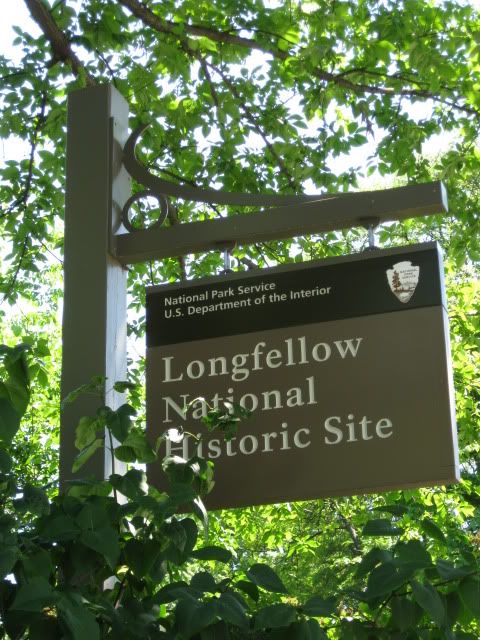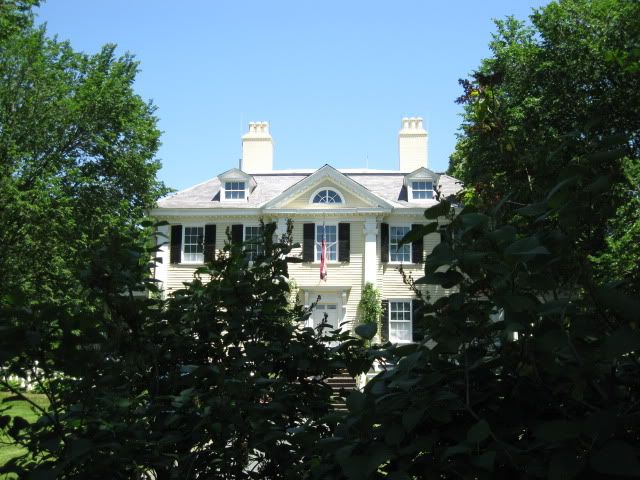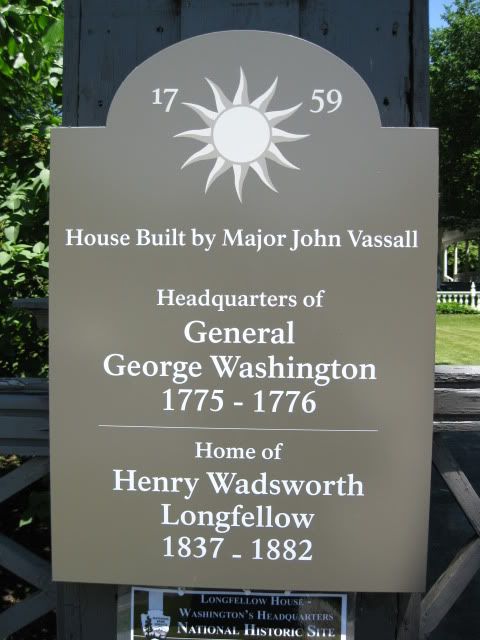 The home has a wonderful provenance, and today it's your home, too!
Let's go around to the side to find the entrace to the formal garden.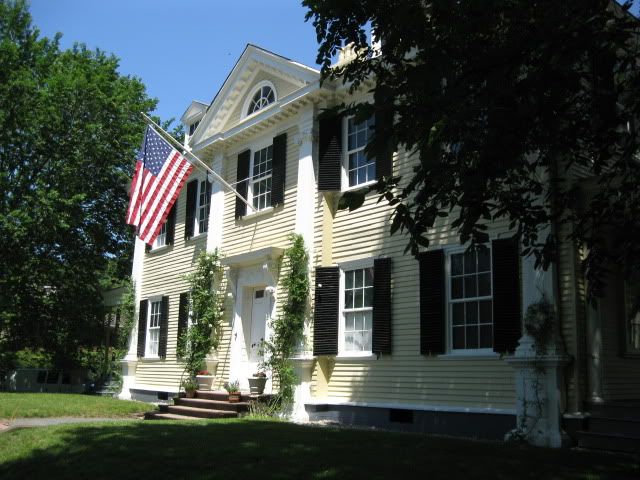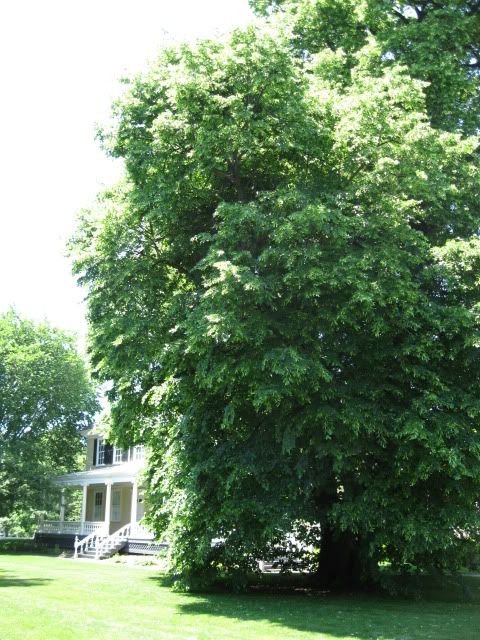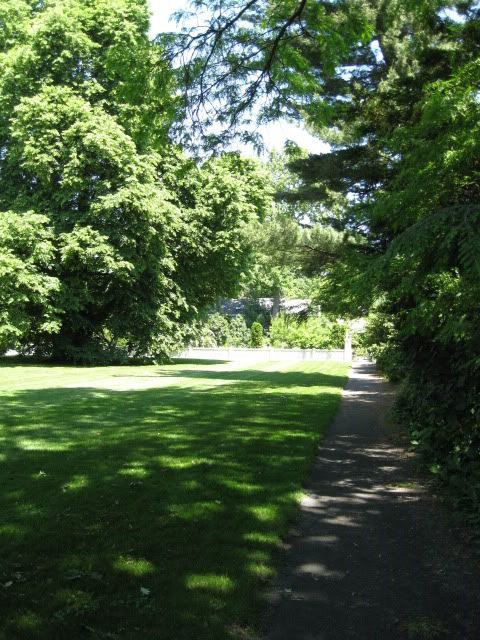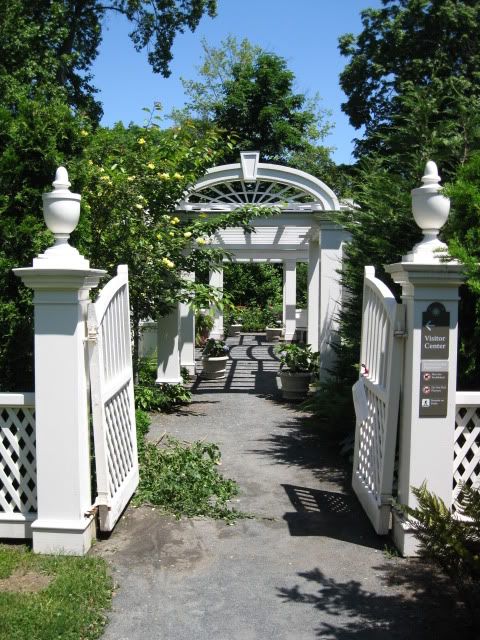 Wonders await just inside the gate.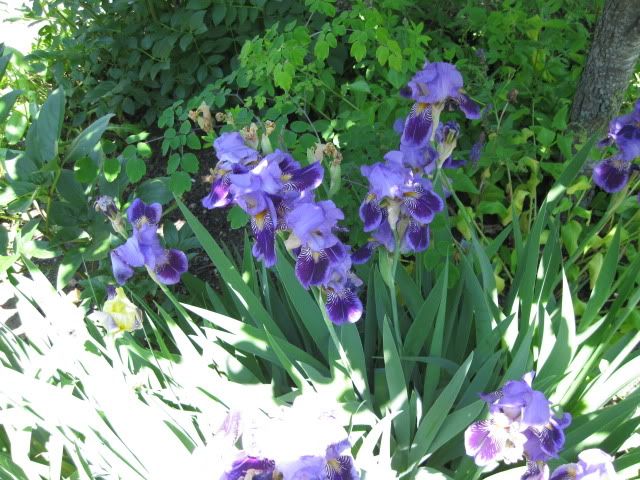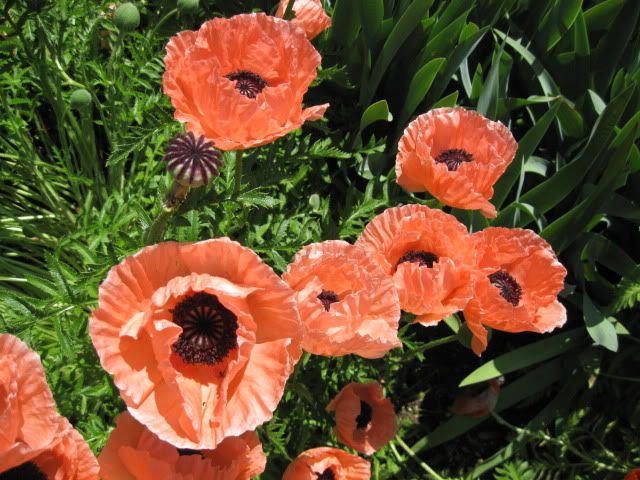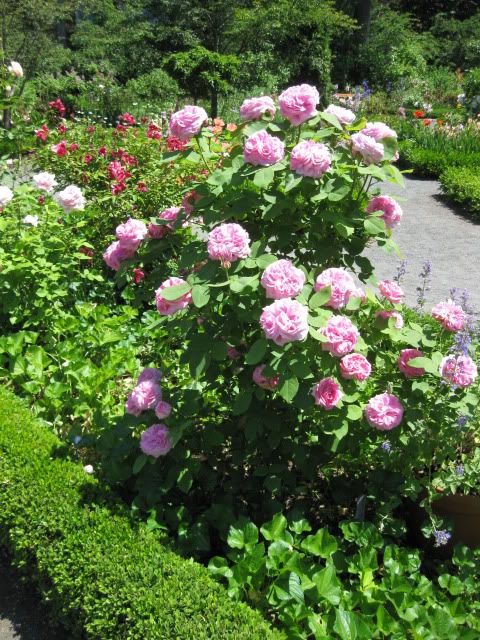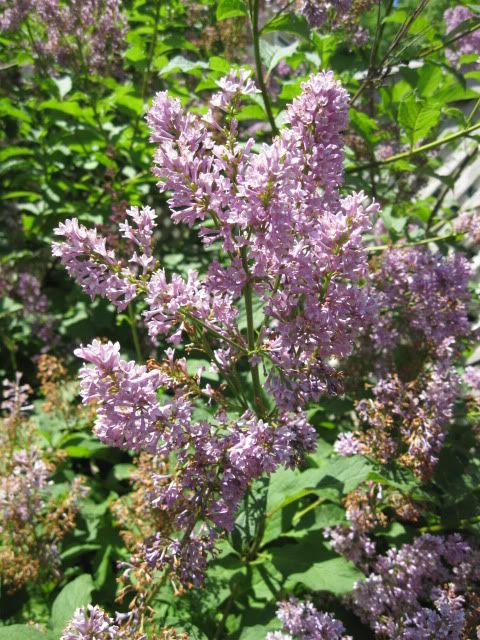 Alas, all visits to the garden must end!
I'm sharing this garden field trip for the weekly
garden party
at
The Little Round Table
.