In December this
Winter Garden
decorated my tabletop.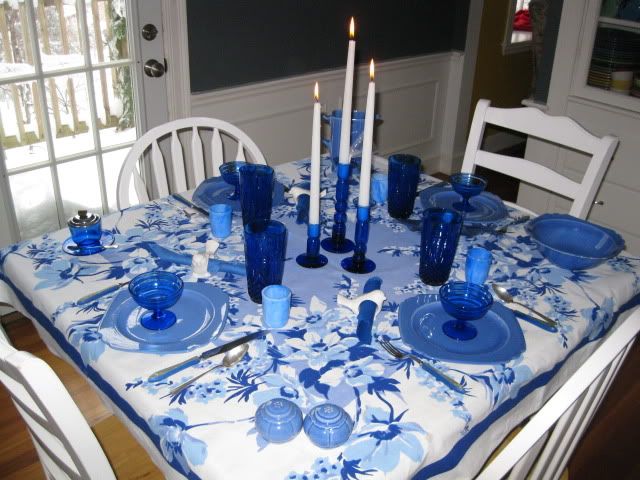 Spring has brought welcome changes both outside and in my dining room. The garden is now blooming with tulips and the hens have brought the first Easter eggs of the season.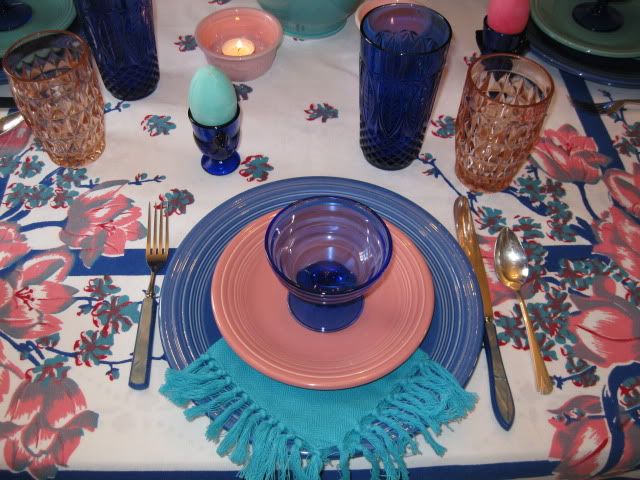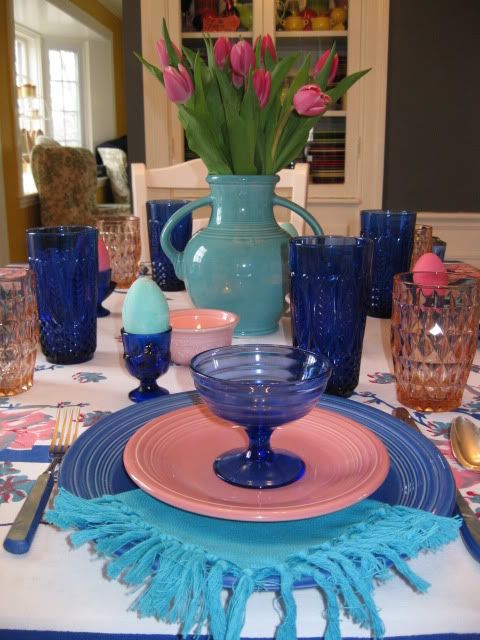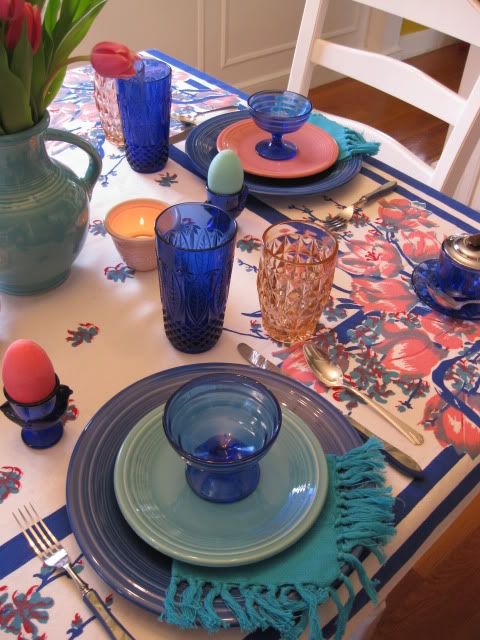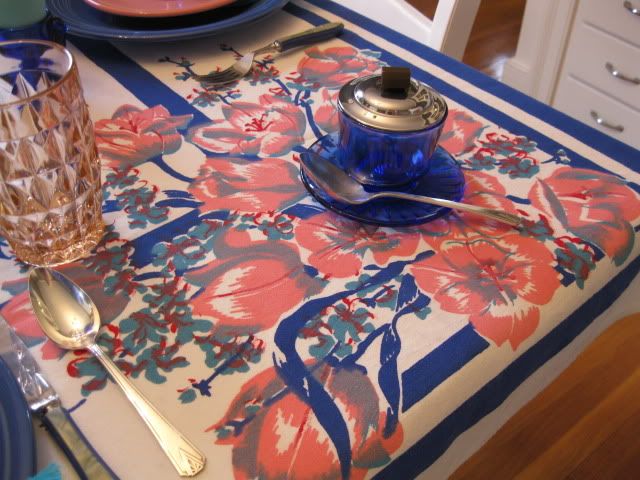 This tabletop garden features Fiesta dinnerware, Moderntone, Windsor Diamond and Newport Depression glass, Avon glass, French hen egg cups and Ovenserve custard cups as votive holders. Bakelite flatware and contemporary napkins complete the settings.
Happy
Tablescape Thursday
!