Rebecca and I are still having fun with some post-birthday double 'scapes. Last week we both used the glass fish plates. This week, we're 'scaping with a California Hand Prints coffee-themed cloth.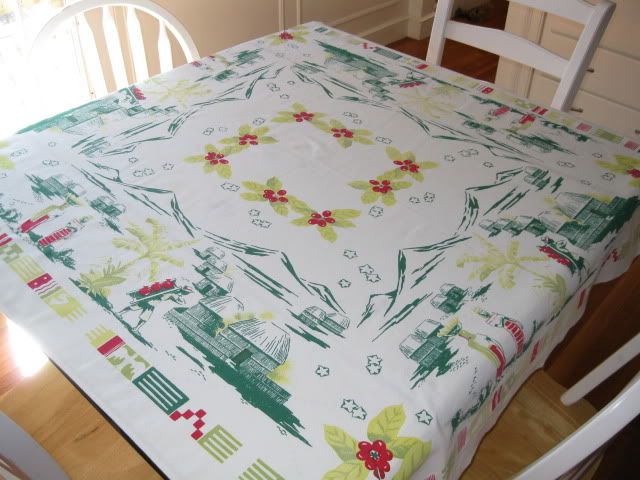 Now even though our fellow Divas are not 'scaping with us today, two of them had a hand in making this double 'scape happen.
Elaine at Dishing With CaraFaye
found this cloth and sold it at her table last year at the HLCCA conference in Nashville.
Candy at The Litttle Round Table
identified the scene as being Ethiopia through some excellent web research.
Now that you know the story, are you ready for some coffee?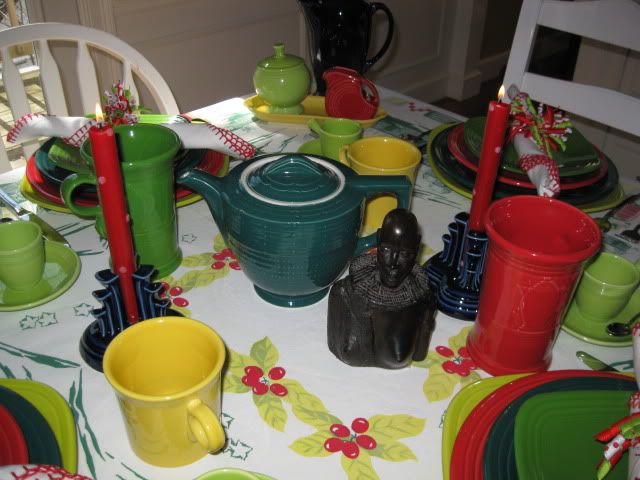 This tabletop is a tribute to all things coffee, so I've accessorized with souvenirs from Mexico and Kenya as well as a variety of pouring and sipping vessels.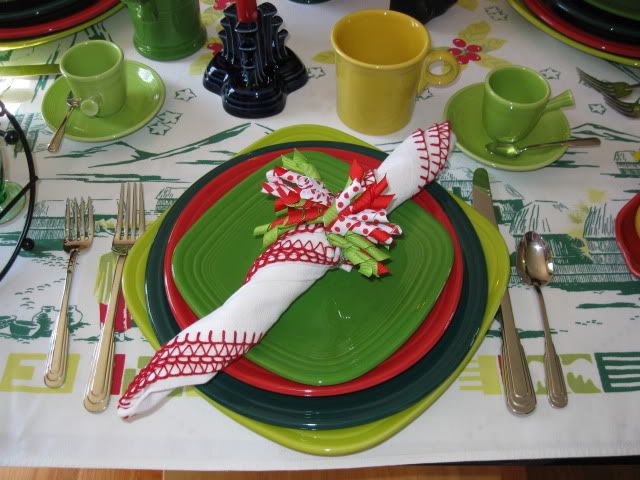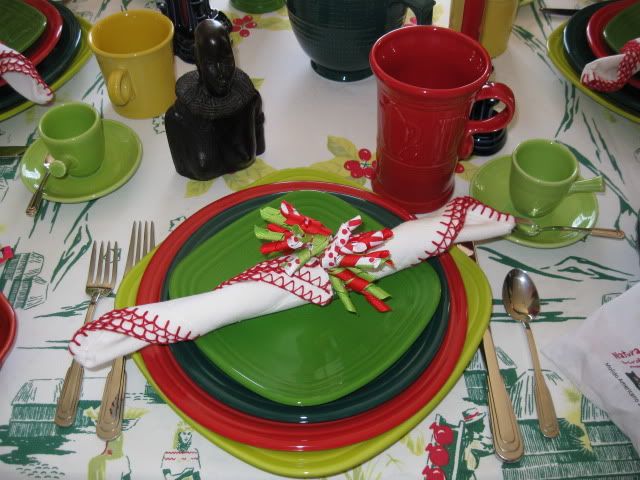 These capucchino mugs are embossed with some classic Fiesta shapes.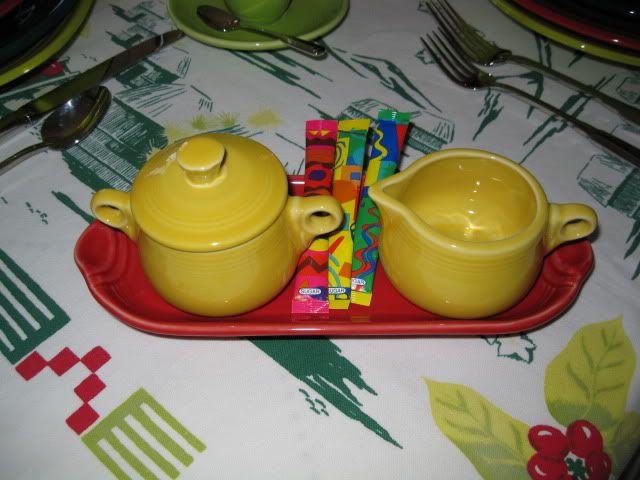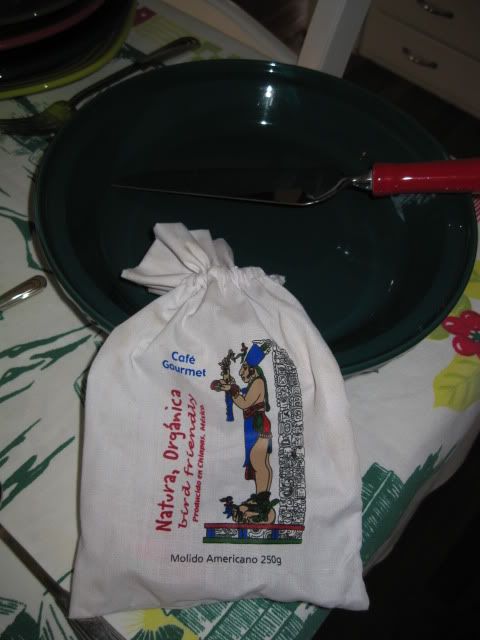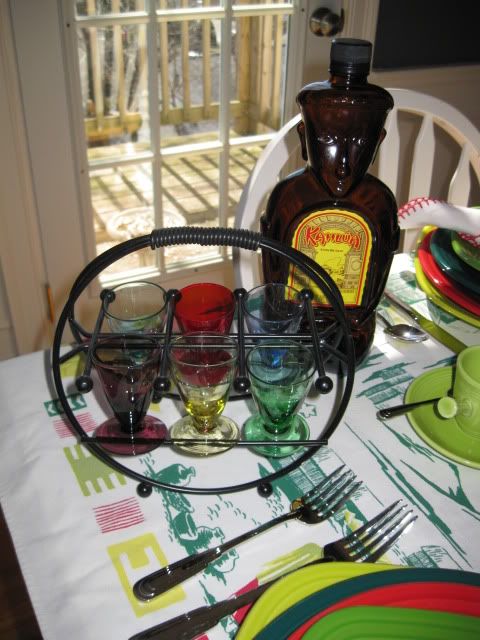 The Fiesta dinnerware is joined by a Hall
Adele
teapot in green lustre and Oneida
Cityscape
flatware.
I'm so happy that this cloth now resides in Seattle, that great coffee town. Do pop over to
MyBecca's Vintage Tables
to see its adventures in Seattle.
I'm inviting all the bloggers checking in for
Tabletop Tuesday
at
A Stroll Through Life
to enjoy a cup of coffee at my tabletop this week.