Rebecca's birthday luncheon was so much fun. Now that we've recovered from the festivities, she and I are happy to be 'scaping together again. Fish are still on the table, but today's tabletop is a study in the classic nautical colors of red and blue.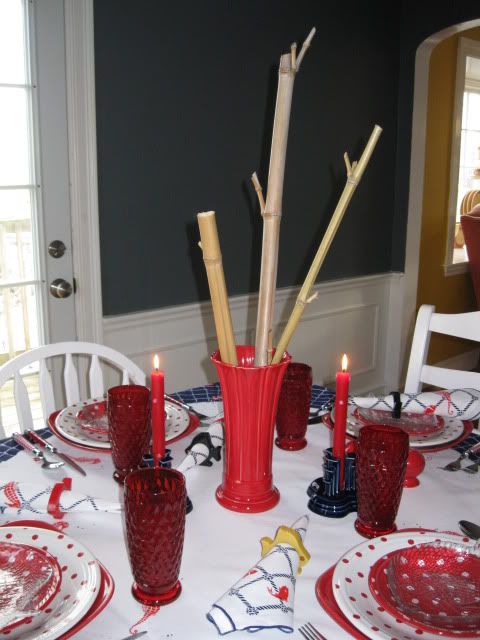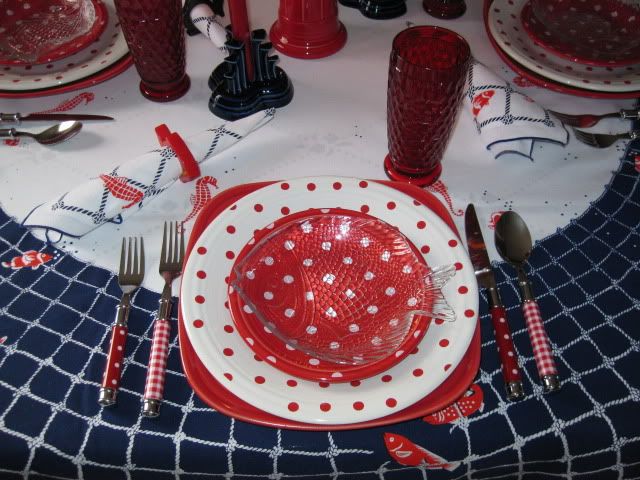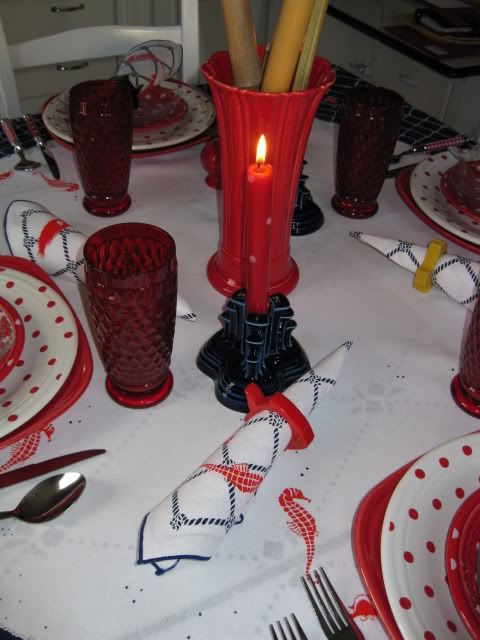 This vintage tablecloth with matching napkins was Made in Italy. The large round cloth drapes so well on my vintage enamel topped table, emphasizing the net design and the little escape artists in its midst. These fishes and seahorses got away for today...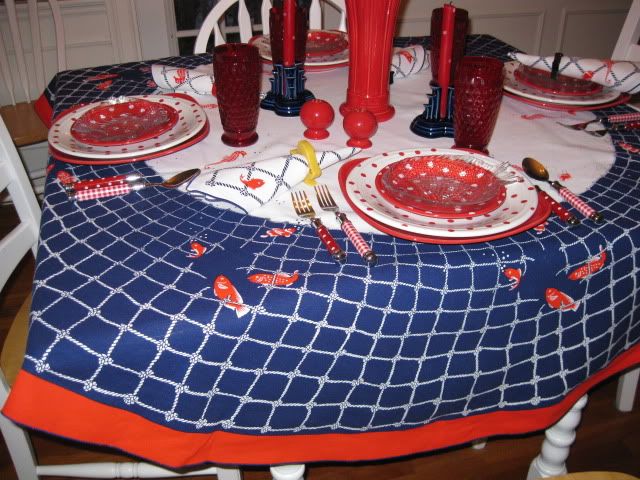 Shall we build the placesetting?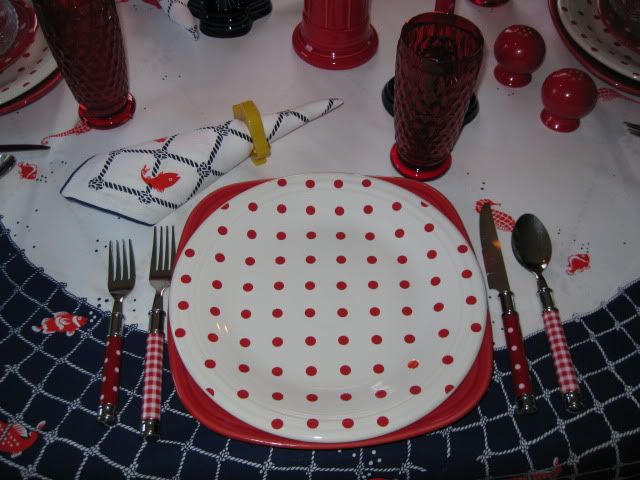 Fiesta dinnerware in scarlet squares and HLCCA polka dot meet Villeroy and Boch
Boston
tumblers, polka dot flatware, Bakelite napkin rings and glass fish plates. The vase, candle holders and salt and pepper shakers are also Fiesta. I had a hard time deciding whether to use the dot and gingham flatware or the
Royal Rope
pieces featured at Rebecca's luncheon. I'm glad I went with the full dot treatment for these little red fish!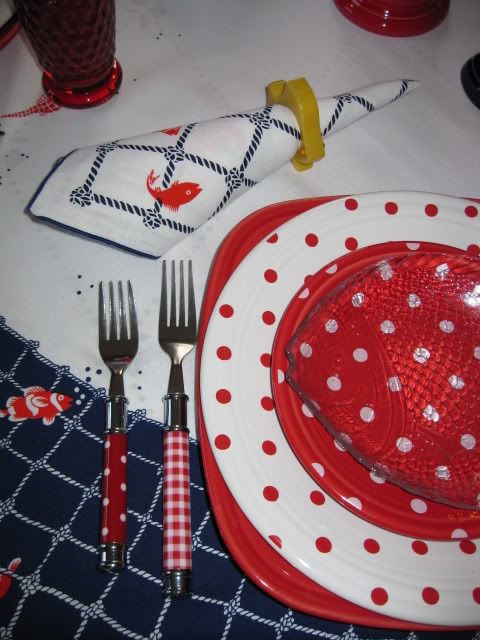 Keep an eye on these fish plates. They have also escaped from my Italian net and migrated west to
MyBecca's Vintage Tables
. They are having a wonderful swim in her
Deep Blue Sea
.
We're sharing these aquatic travels for
Tabletop Tuesday
at
A Stroll Through Life
.