Breakfast tea for one on
Art Deco
English pottery
...check!
Sapphire pendant from the Tower Collection
...check!
Nana's vintage rhinestone crown earrings
...check!
Alarm clock set for 4 am
...check!
Cell phone charged for calling other Divas
...check!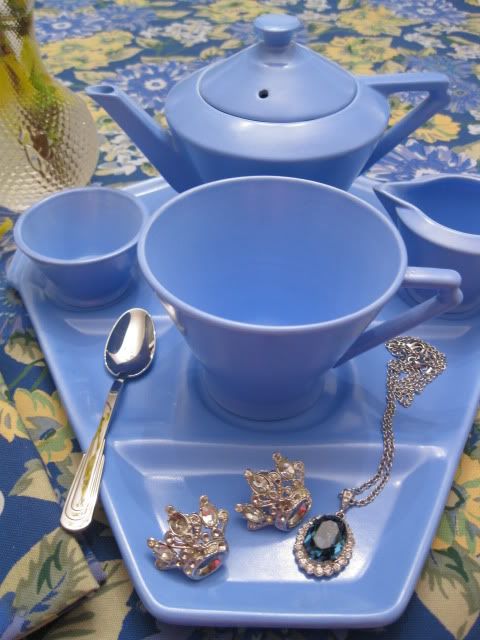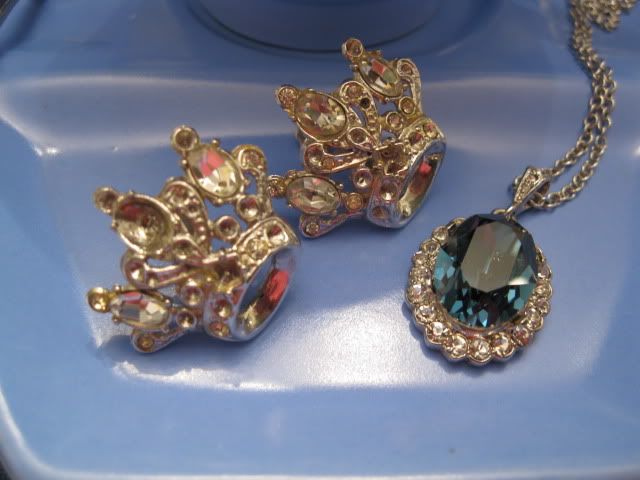 Of course I can probably get my Prince Charming to join me for a little early morning telly when I explain to him that real English scones are basically American biscuits and we have some leftover Easter ham to go with ours!
All best wishes to Catherine and William!