Beautiful blooms are enhancing the surfaces in my living and dining rooms while we wait for Spring flowers to arrive outside here in New England. Before we get started with this Spring tour, you can see how these rooms looked at Christmas by visiting this
Transformations
post from December.
Ready to see the new looks?
I really like the purple blue color against the yellow, and the fragrance is amazing!
Colorware and floral decals are in the built-in shelves.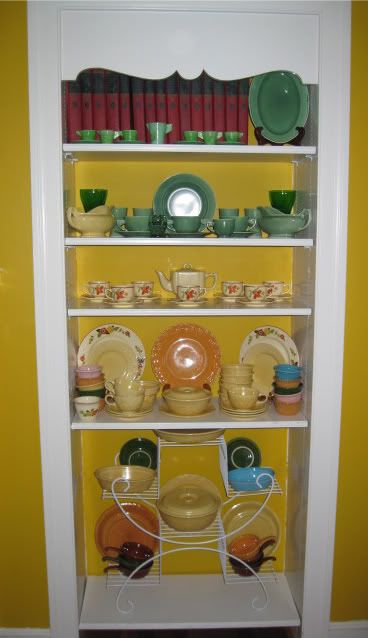 The matte green pieces on this shelf are a Homer Laughlin line called Wells Art Glaze. The ivory pieces on the next shelf are Century. The demitasse cups and saucers have a lily decal and hand painted accent stripes.
These dishes are the Homer's Oven Serve line. You've been seeing a lot of this early oven-to-table line on the tabletop lately thanks to my dish friend Rebecca, who sent me the hard-to-find yellow salad plates and teacups. Thanks so much, R!
Want a closer look at some of the deco details on the dishes? These Alley Agate
Conchita
children's dishes remind me of Harlequin.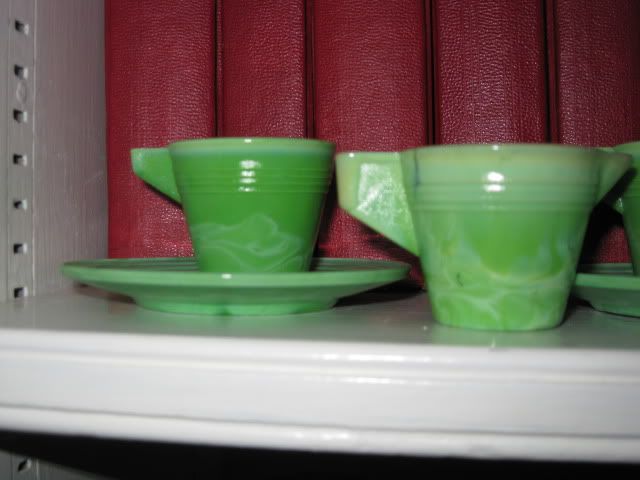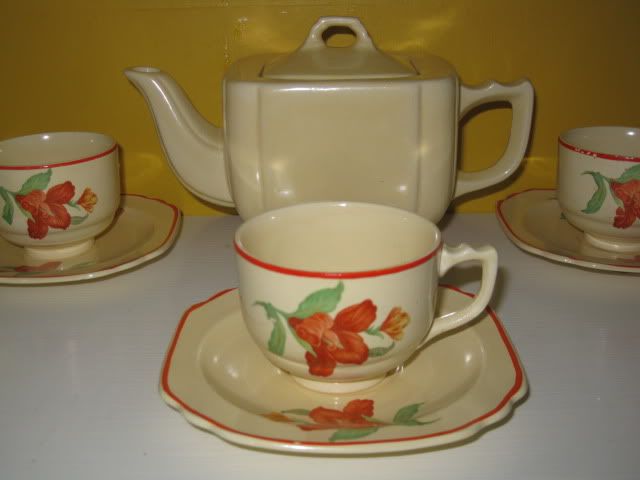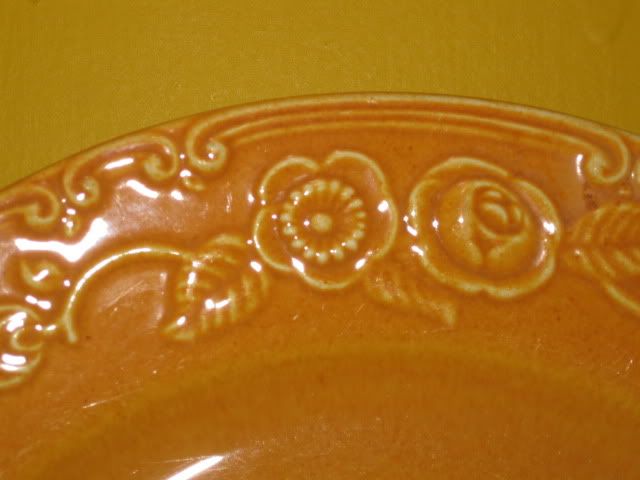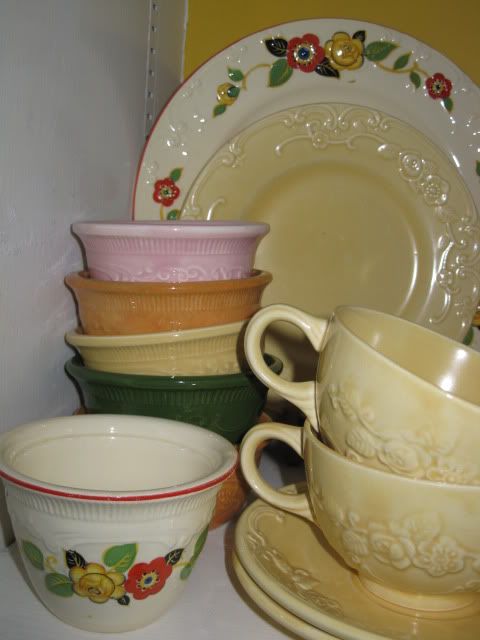 Let's step through the archway to the dining room.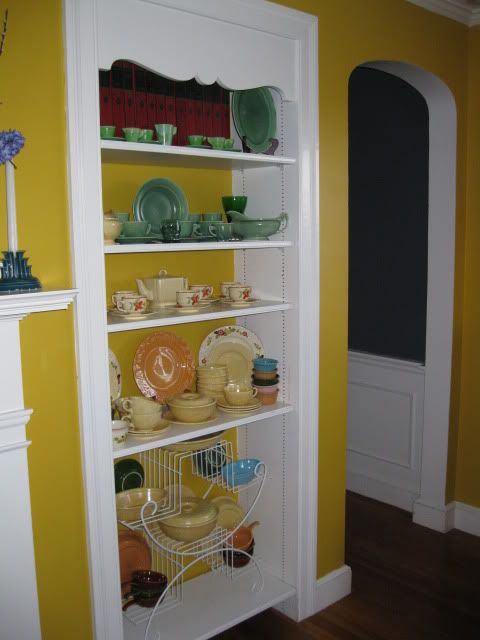 There's also a riot of Spring on the Hoosier.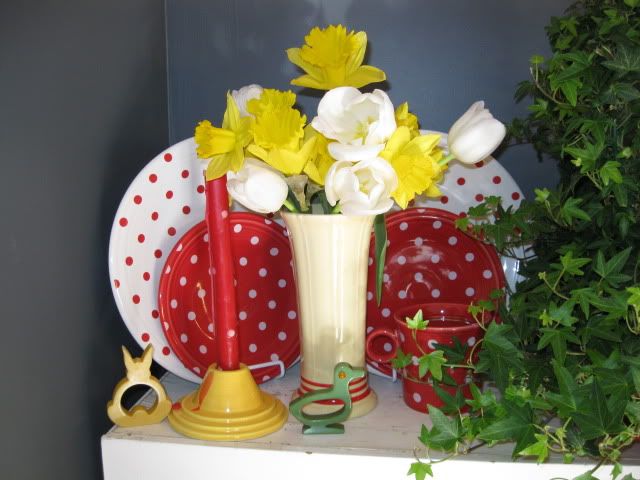 The topiary is a souvenir from the Boston Flower Show, situated far away from hungry kitties. The Bakelite napkin rings will be making an appearance on my Easter table in April.
Let's conclude our tour with one last look at the flowers and the ivy, after all it's all about the blooms at this time of year!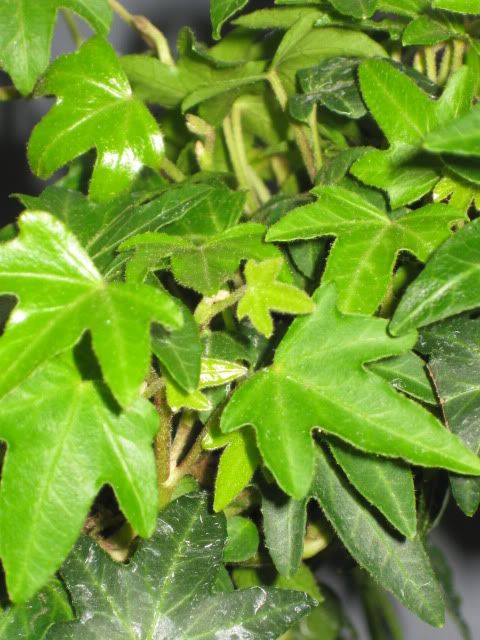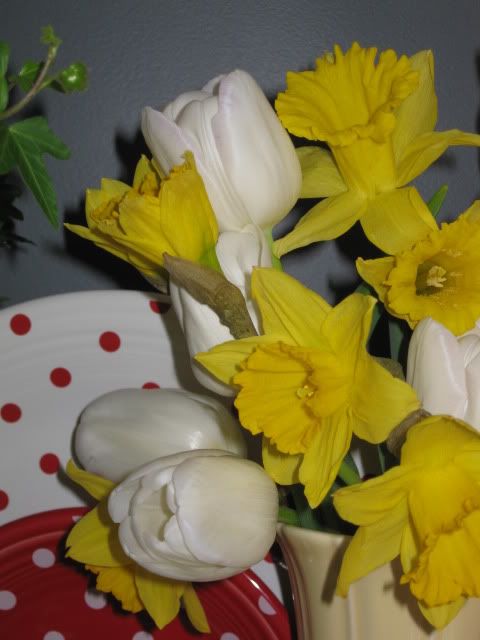 I'm sharing this mini home tour for
Tabletop Tuesday
at
A Stroll Through Life
.