A special Sunday brings a new season and a "new year" for a dear dish friend. I'd like to offer her a birthday cup of tea~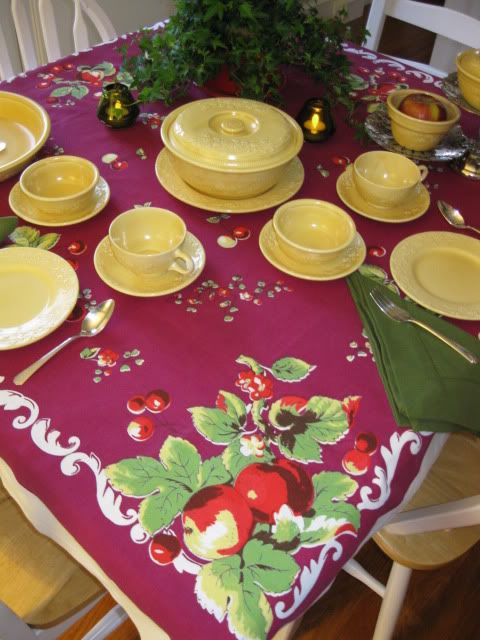 And perhaps a slice of pie...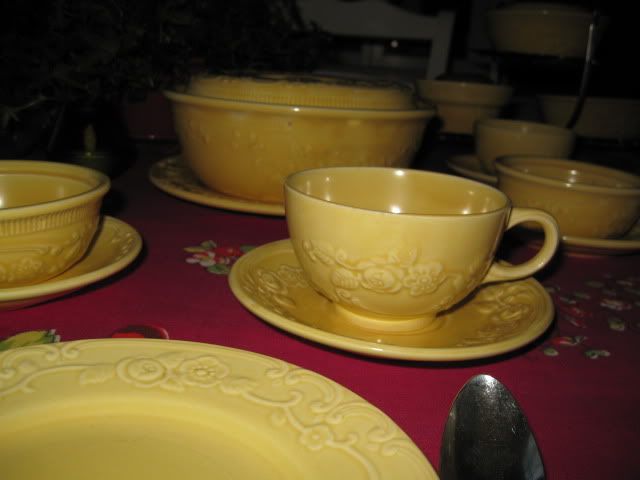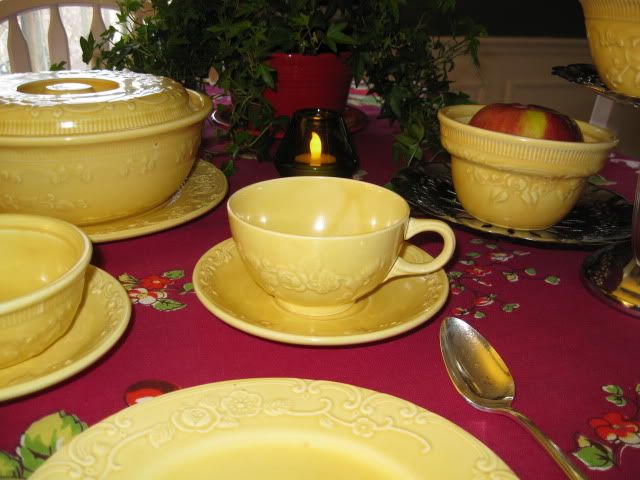 ...or a little baked apple.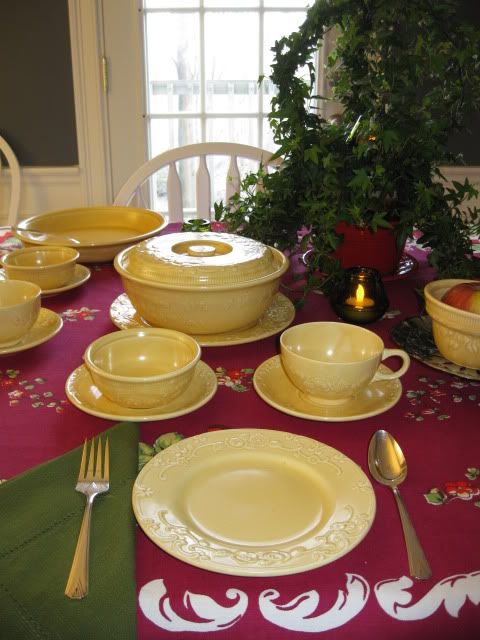 Vintage Oven Serve dinnerware in yellow celebrates the day and the season on a vintage tablecloth along with Oneida
Deauville
and
Fortune
flatware, contemporary napkins and an ivy topiary.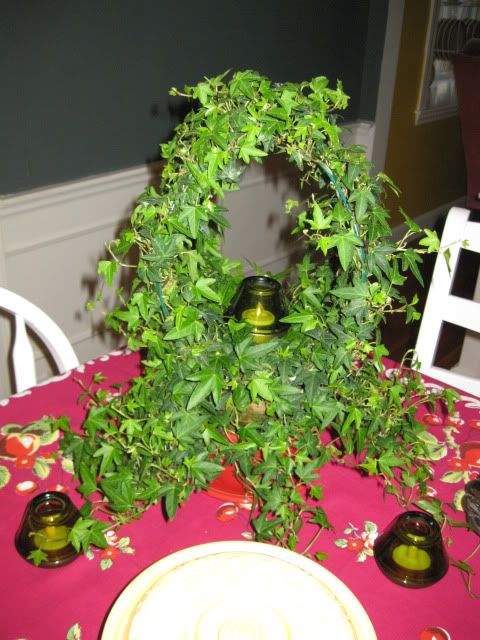 If we decide to linger a little longer, the evening light is just fine for more tabletop chat...
I hope you had a special day, Candy!
I'm sharing this birthday greeting for
Seasonal Sunday
at
The Tablescaper.