Do you know the significance of August 26? Why it's the day that the 19th Amendment to the United States Constitution became law in 1920, allowing women to vote! This week's
Tablescape Thursday
at
Between Naps On The Porch
is the perfect time to pay homage to a suffragette who really knew how to tablescape for the sake of her cause.

Does this tea for one look inviting to you? Imagine an entire table set with these special "Votes for Women" dishes. Mrs. Alva Belmont commissioned these dishes for an awareness raising luncheon she held at her Newport, RI mansion.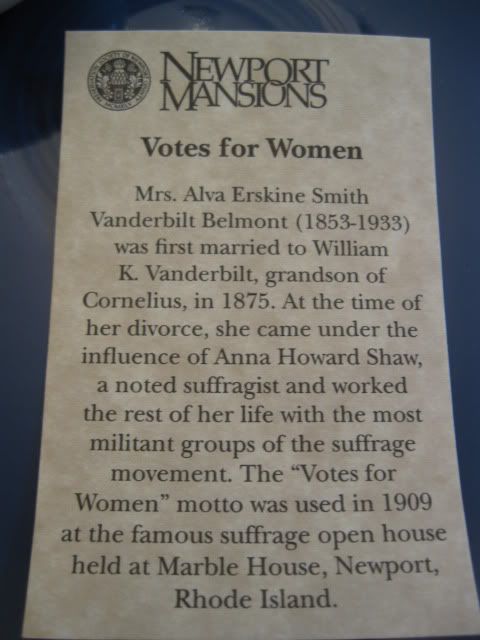 Reproductions of the dishes as well as the little ornaments featured here can be found at the shop of the Preservation Society of Newport County.

I paired the ornaments with a sterling demitasse spoon that belonged to my great grandmother.
Her monogram is on the back.
I wonder what she thought about on August 26, 1920? Did she drink a cup of tea in celebration of the vote for women?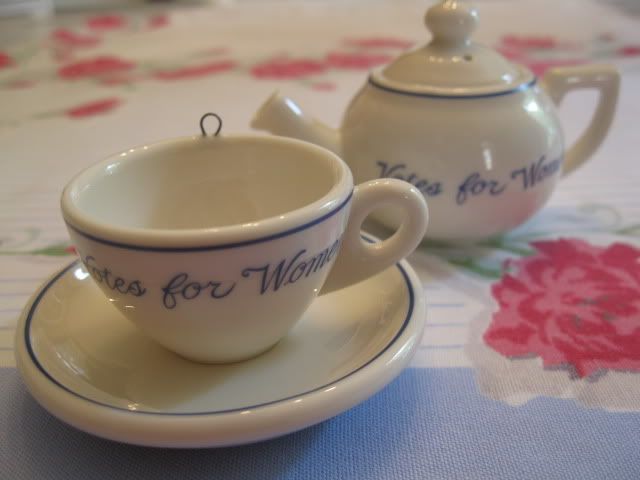 She was probably very occupied with her young family that would eventually include 12 children. Perhaps she did not have time to reflect on that day, but she certainly raised strong women who continued her tradition of leadership in their family and in their communities.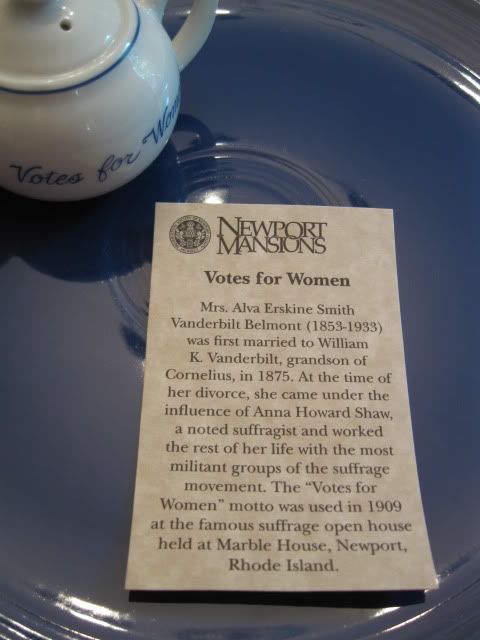 I hope this tabletop in miniature gave you a pleasant pause in the day to think about the women in your life and this important milestone in our history. Thanks for stopping by!