Hello Tabletop Friends!
Did you think I was never coming back to blogland? Summer has been filled with wonderful travels, celebrations and visitors. Now we're at home with only the kitties, and it's time to savor a special birthday gift. I had this fish cloth in the red/turquoise and marigold/turquoise colorways. I'm thrilled to add this pink/green/gray version to the collection. Merci, mon amie!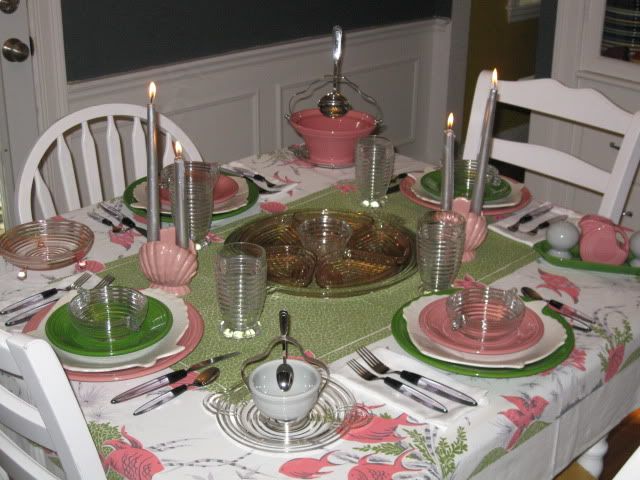 Yes, it's a little odd to use candles in the full daylight, but I just had to use these vintage shell candleholders found in Maine last summer.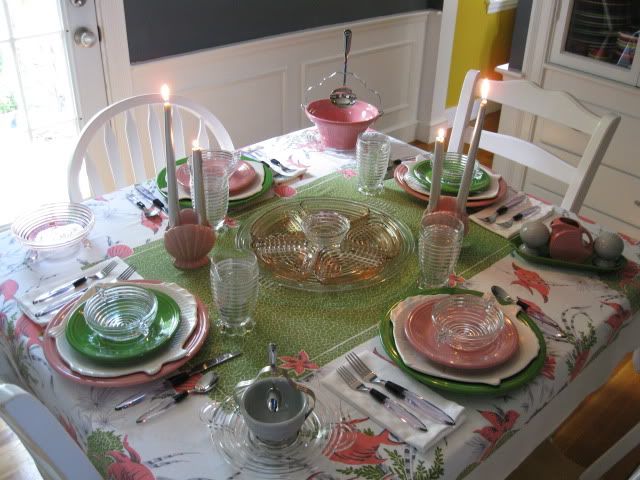 Now for Homer Laughlin collectors, pinks are always a challenge. The vintage roses for Harlequin and Fiesta are quite dusky. P86 rose has its limitations, and I don't have enough of the pinky coral of Reissue Harlequin to do the job here. Other dinnerware lines like Jubilee and Serenade offer several shades of pastel, but these hues just won't do for this cloth. The pink pieces of Anchor Hocking's
Manhattan
Depression glass offer a nice alternative.
I also like the Deco feel that the glassware brings to the 1950's cloth.
The fish plates are vintage
Chicken of the Sea
premiums.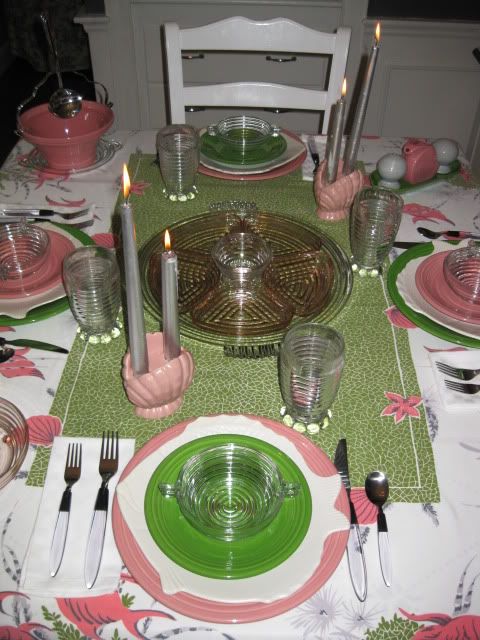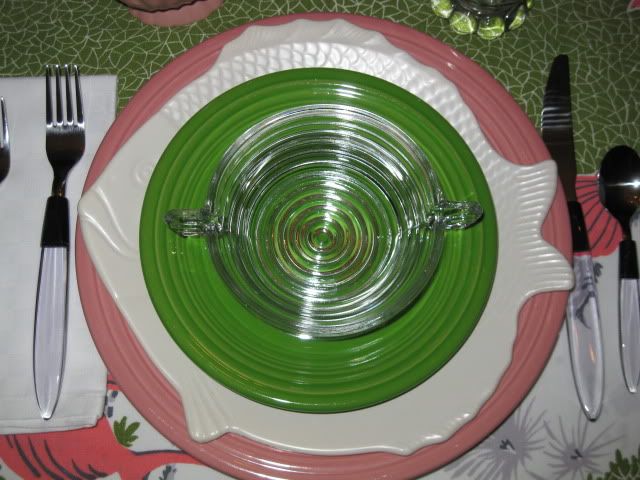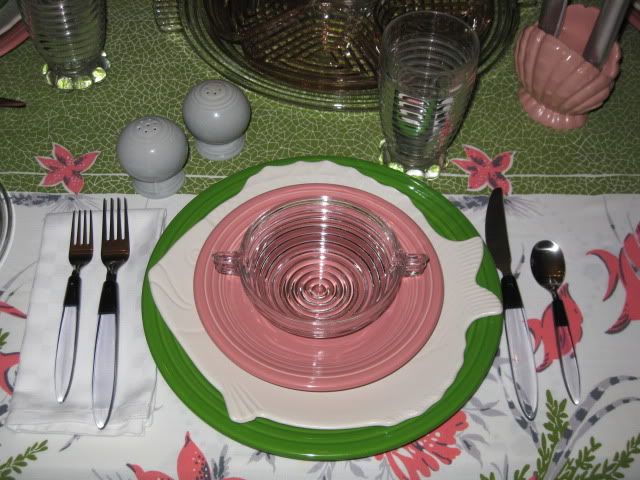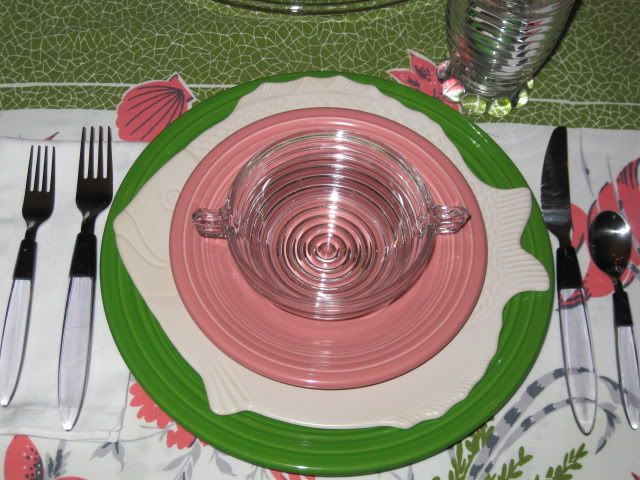 Chrome go-alongs from other lines do double duty on P86 Fiesta.
The flatware and napkins are from Ikea.
Thanks for visiting this fishy edition of Tabletop Time!