My tabletop has not been neglected since the start of the year, but my camera has been taking a rest. Today I made a traditional Southern Sunday dinner to celebrate my good friend's completion of her MBA, and these stripes and fruits turned out to be quite photoworthy.
The morning sun is very bright in our dining room in the winter when the leaves are off the trees. The streaming beams make for some interesting effects.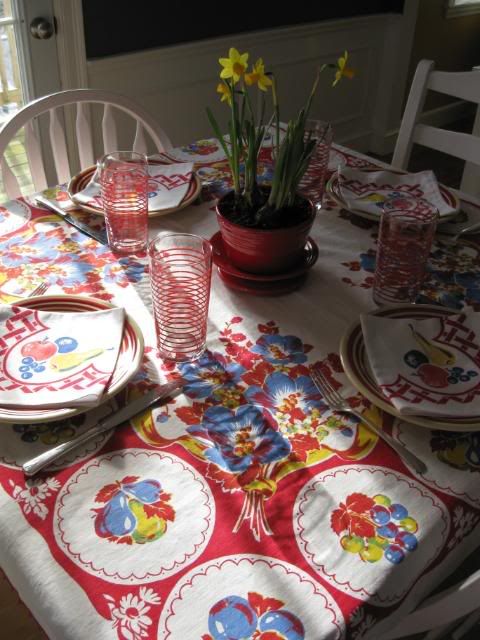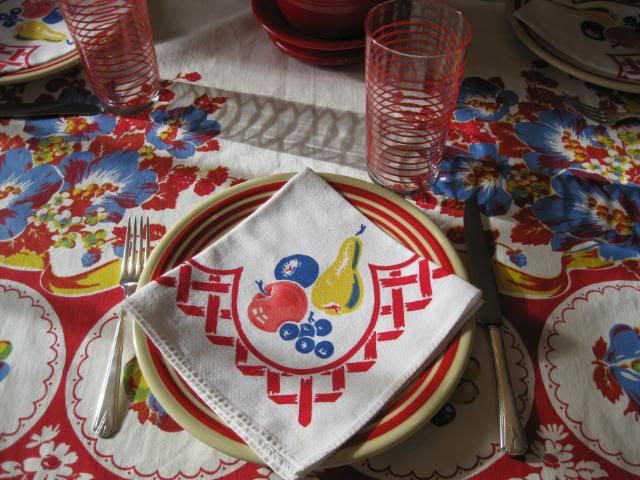 I found this tablecloth at an antique shop this summer. A friend sent the napkins to celebrate the new year. What a great match!
I think fruit-themed cloths are my favorite for every day use. After lunch I put some coordinating plates on the rack. We'll enjoy this cloth all week.
According to
The Vintage Table
this cloth is by Lido.