We're still enjoying this fruit and floral cloth. The color and design bring out the best in many of the dish lines I collect.
While I'm usually devoted to Homer Laughlin pieces, this Stangl Square Modern holds a place of honor in my cabinet.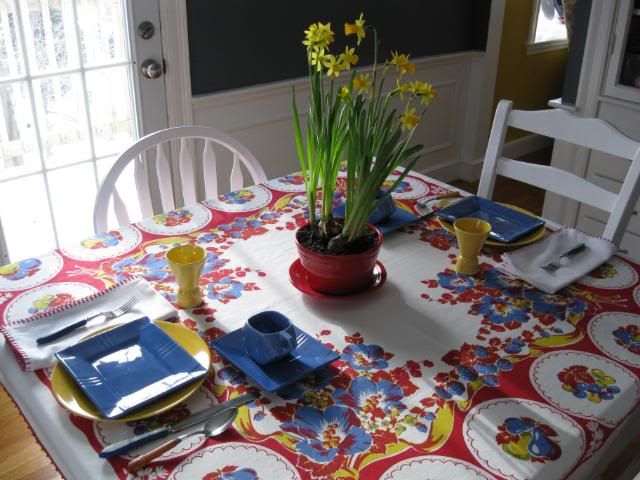 Yellow Harlequin plates and egg cups bring just the right pop of color to the blue dishes and Bakelite flatware. Pier One red-trimmed napkins frame the utensils.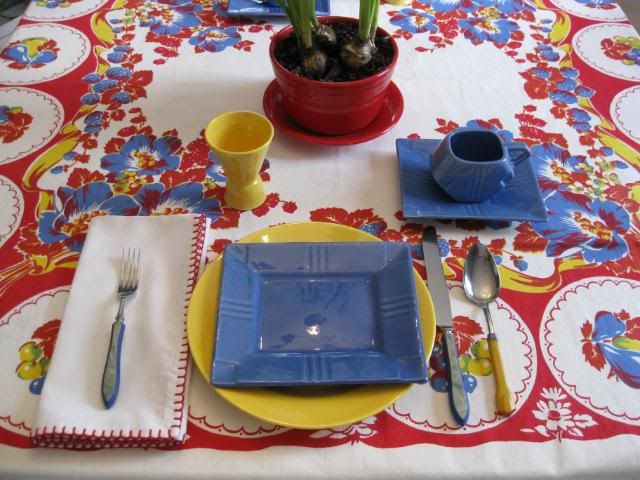 Look how the jonquils have grown!
This Harlequin blue and ivory combination works well, too. The plates, teacups and teapot are Riviera. The berry bowls are blue striped Century. Cityscape flatware completes the setting.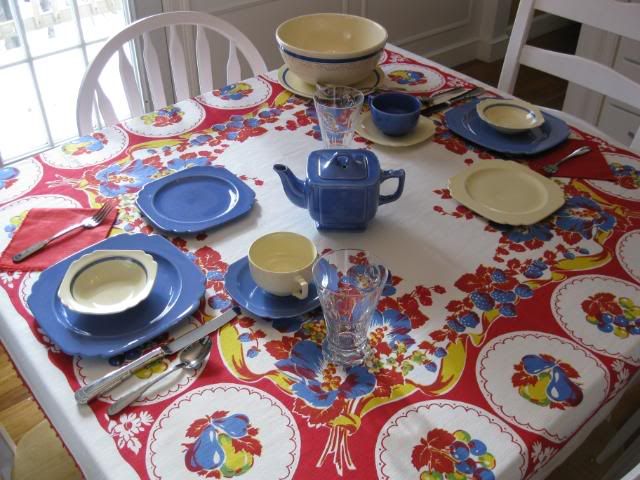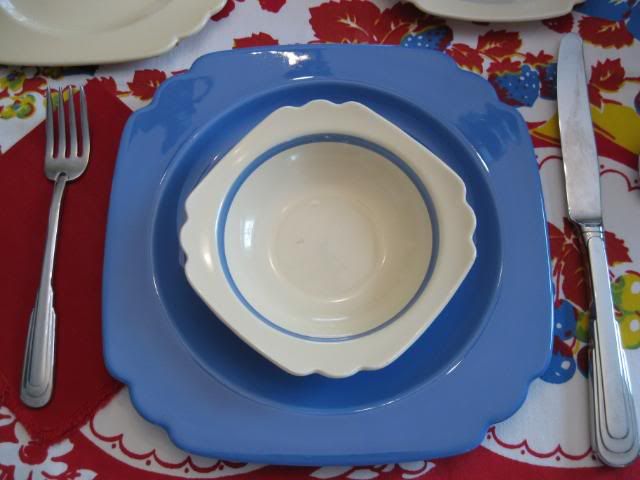 This large bowl sits on a versatile plate: it can be an underliner or a cover. This plate actually matches the berry bowls. Plates do exist with the decoration that matches the bowl, but I enjoy this mix and match combination.
My final table on this cloth offers a festival of color by uniting post-86 scarlet with blue and yellow Harlequin. I really like mixing modern and vintage colors. In my early collecting days, I focused on yellow Harlequin, P86 chartreuse and vintage cobalt Fiesta. I still love that color combination, and today I'm discovering how much I enjoy the yellow with scarlet.
The only thing missing from this table is the Harlequin yellow Betty Bowl that used to reside in the metal holder. Sadly it broke last month when my camera cord became caught in the loops of the holder...my first tablescaping accident!
This table also contains Oneida Deauville flatware, Anchor Hocking "Rainbow" Depression glass and vintage cocktail napkins.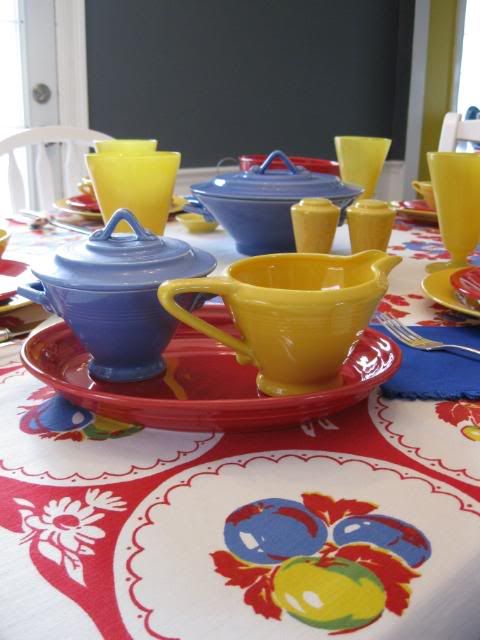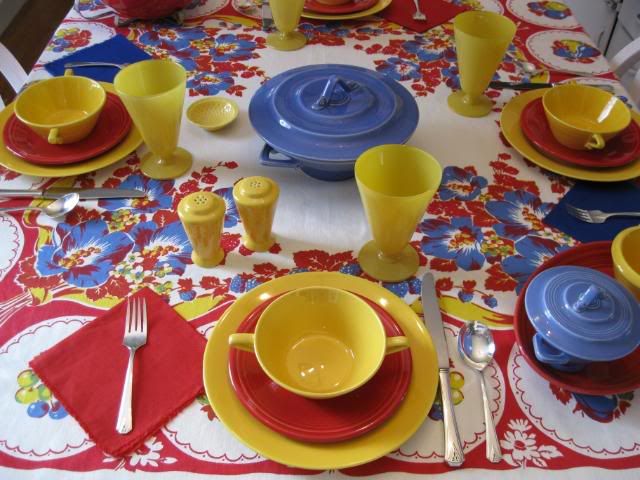 Earlier today I chose a new cloth for the week. Let's see what combinations this linen inspires!