The sun shines brightly on my tabletop today.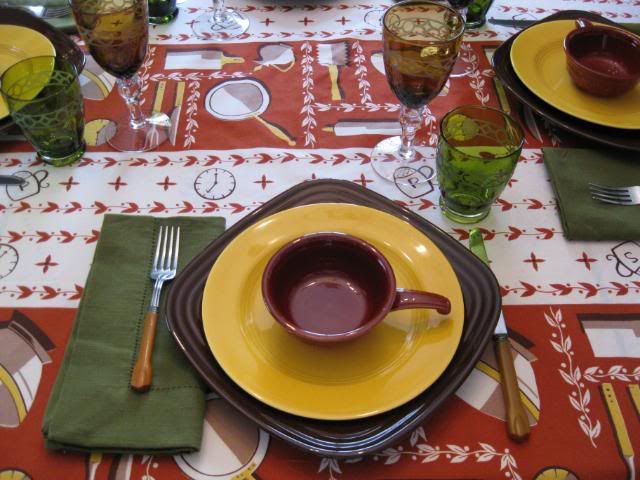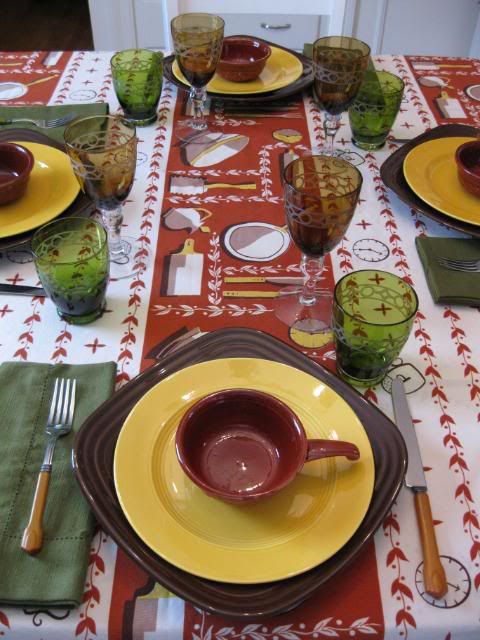 These colors may be a little autumnal, but I really wanted to use the Oven Serve mini French casseroles for our Beacon Hill baked scallops.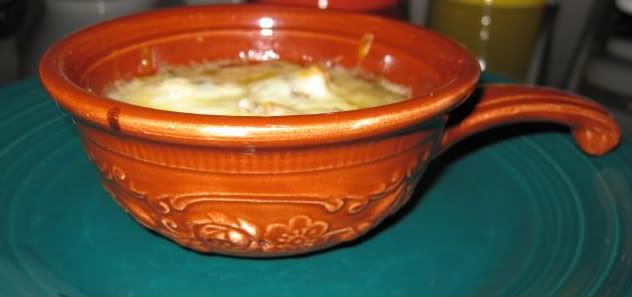 And this cloth has clocks on it...seems appropriate for today!
Our food was delicious, and Sparkle is one dissapointed kitty!