I'm often asked if we actually use the tablescapes that I share on my blog. In short, yes! I like to create the full tablescape to greet guests (or even just the two of us on an ordinary day). When it's time to eat, the centerpiece is relocated to the side of the table or to the Hoosier cabinet.
Here's the table yesterday when the guests arrived~
and here's the tabletop filled with food.
Yes, I often use a plastic tablecloth cover depending on the vintage cloth that's on the table, what's being served and the occassion. Two things can intimidate guests: cloth napkins and fancy tablecloths. After a reassurance that the napkins really are for use and that the tablecloth is protected, folks are more at ease. No, you won't find this play in any etiquette book, but the point of all the "rules" in the book is guest comfort, right?
How about a few more shots of Fiesta in action!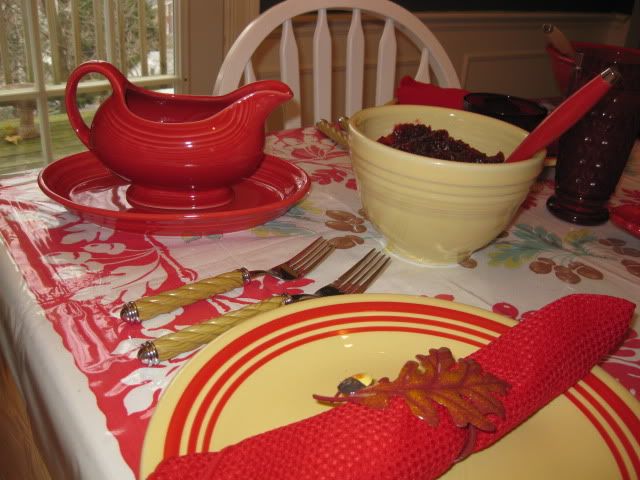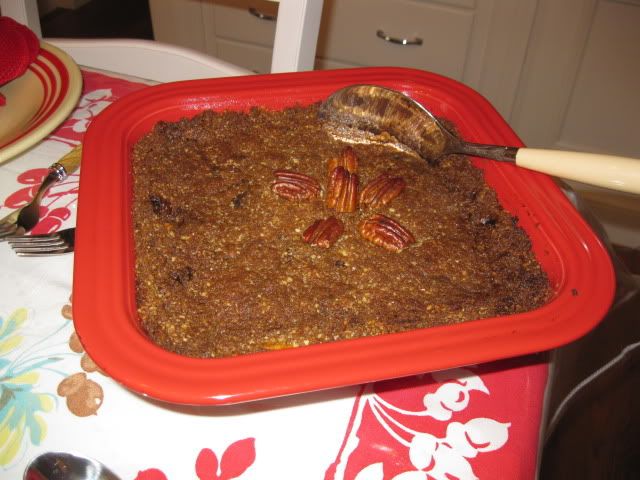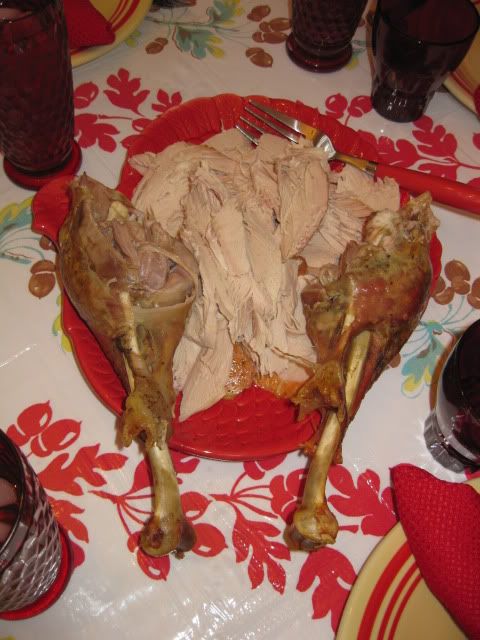 I hope you enjoyed this last look at Thanksgiving. Next up: Christmas!