How about a tabletop for one?
Raking got you down? Take a break for a moment to savor the colors on the last of the leaves.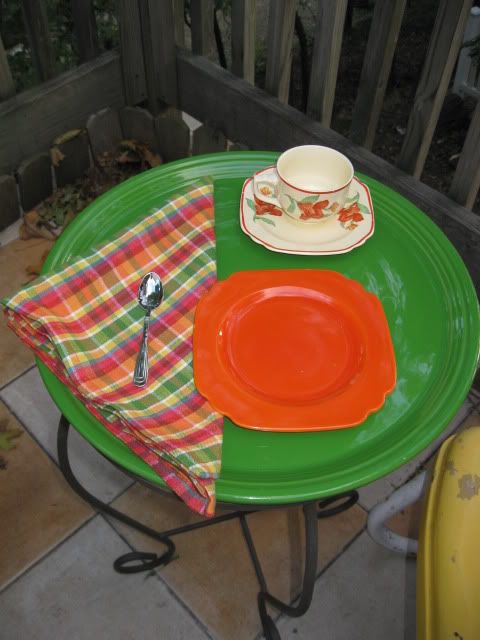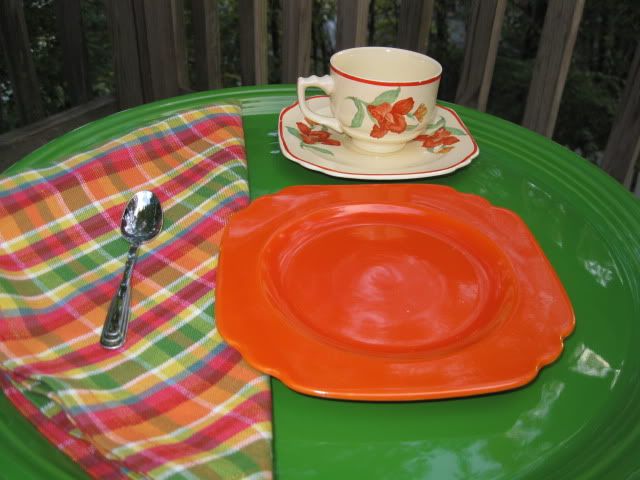 A vintage Riviera plate, Century demitasse cup and saucer, Oneida Cityscape demitasse spoon and a Crate & Barrel napkin rest on a P86 Fiesta pizza tray in shamrock being used as a tabletop.
I'm sharing this seasonal "time-out" for
Seasonal Sunday
at
The Tablescaper
. I hope you find a moment to reflect on the beauty of the season!