May is here, and I'm celebrating the arrival of vacation season with a vintage Florida tablescape.
I love the graphics on souvenir cloths, and this cloth highlights the attractions of "pre-Disney" Florida. Don't you just love the little elephant by the circus tent?
And these ladies look so elegant taking the waters from the spring system.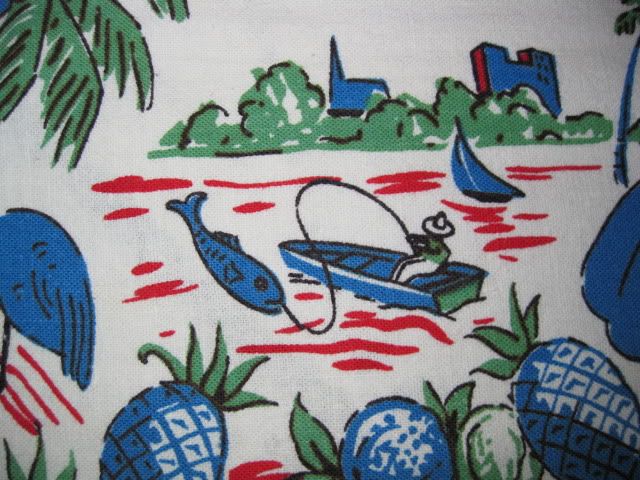 Finally, no tribute to Florida would be complete without flamingos (even if they are blue)...
I'm more of a North Florida person, having family in Tallahassee and having lived in South Georgia for several years, but these cute graphics could lure me further south from the Panhandle!
Sometimes it's hard to think about setting the table when it's wearing a souvenir tablecloth, lest some of the designs become lost under the dinnerware. My desire to test out yet another new addition to the Fiesta dinnerware line overcame that concern.
Here's the new Fiesta buffet plate in peacock: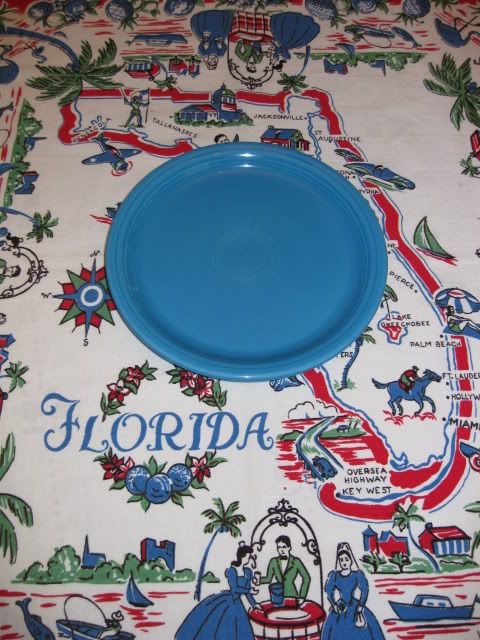 For now, this plate is exclusive to Kohl's. It's a very flat shape and pairs nicely with the small pizza tray. I can see using these pieces for serving a cake.
For now, let's get on with the full table setting!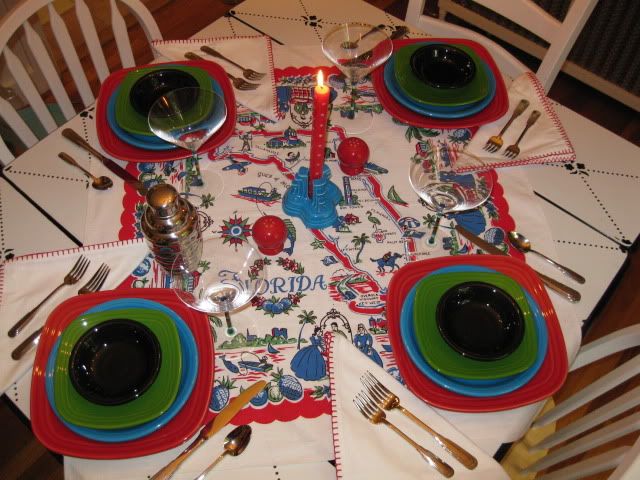 This service for four features Fiesta dinnerware square plates in scarlet and shamrock, buffet plates in peacock and fruit bowls in black. The Oneida
Cityscape
flatware rests on red-hemmed Pier One napkins. The
Caprice
martini glasses and bee hive cocktail shaker were part of our wedding registry at Crate & Barrel in 2002. A single Fiesta pyramid candleholder in peacock supports a polka-dot taper. Scarlet salt and pepper shakers balance the single candle.
Here's to your vacation this summer, where ever you may roam!
Ready to be transported to more beautiful table tops? C'mon over to
Between Naps On the Porch
for Tablescape Thursday!