Ready for a retro tropical tabletop?
Some little birdies followed me home from Brimfield. I seem to be making a habit of fine-feathered encounters in the fields. Last year, I met a Metlox birdie resting on a lovely console bowl. This year, it's Bakelite napkin rings. They have taken up residence on this vintage tablecloth printed with hibiscus and other tropical flowers.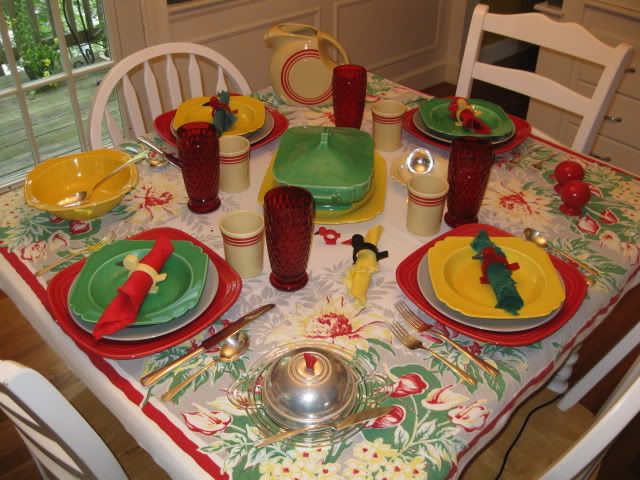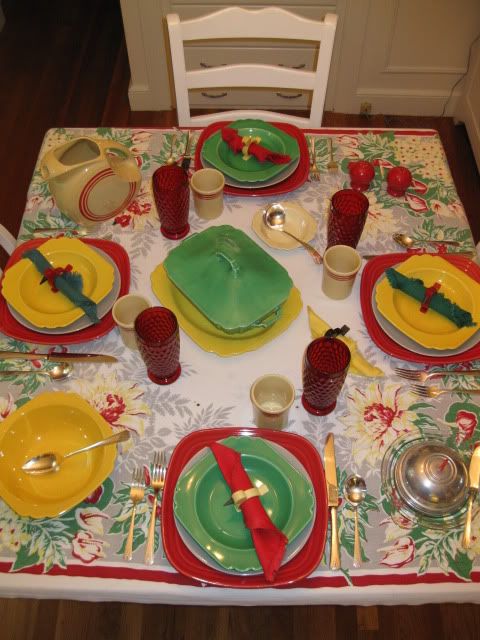 The placesetting combines post86 Fiesta square plates in scarlet with vintage gray Harlequin and Riviera deep plates in yellow and green.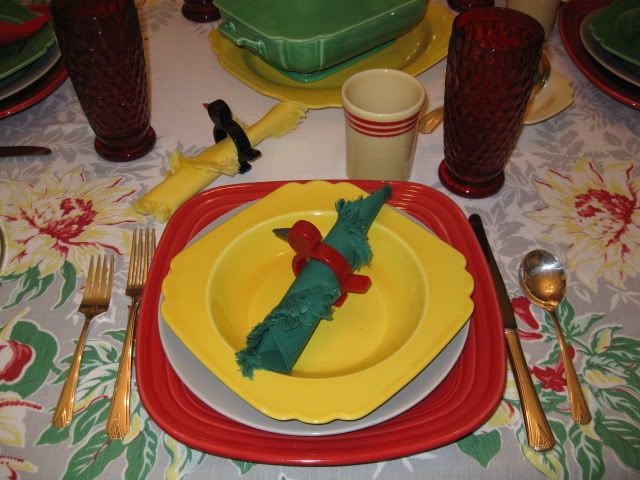 I really like how the bird beaks are different colors...some solid, some marbled. The napking are vintage cocktail linens.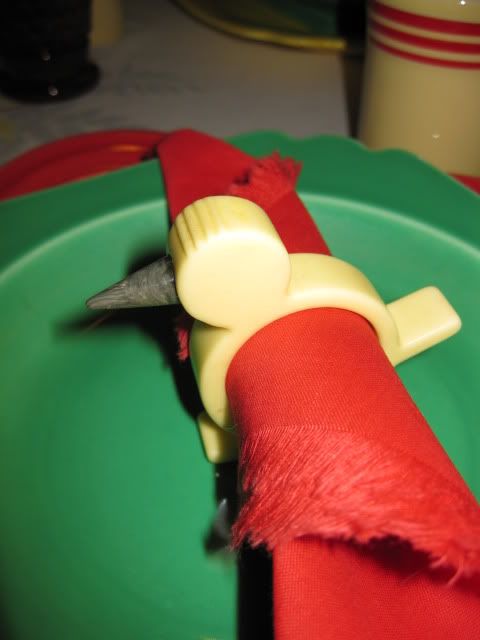 Then there's this adorable baby bird.
He's making the rounds, taking it all in for the day that he'll grow up to be a big napkin ring! ;)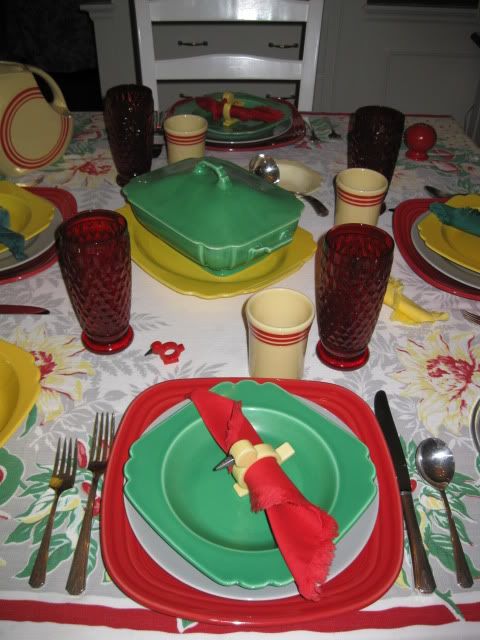 Removing the plates reveals the hibiscus flowers, a personal favorite of mine.
A Fiesta
Retro Red Stripe
pitcher and tumblers and Villeroy and Boch
Boston
tumblers hold the beverages.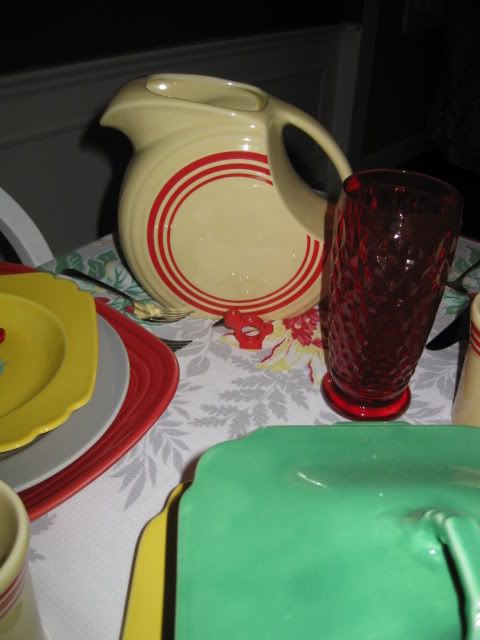 Other Rivera items on the table include a casserole in green, a yellow platter, an ivory fruit bowl and a yellow serving bowl. Oneida
Deauville
flatware , Fiesta post 86 salt and pepper shakers and an Anchor Hocking
Manhattan
butter dish complete the table.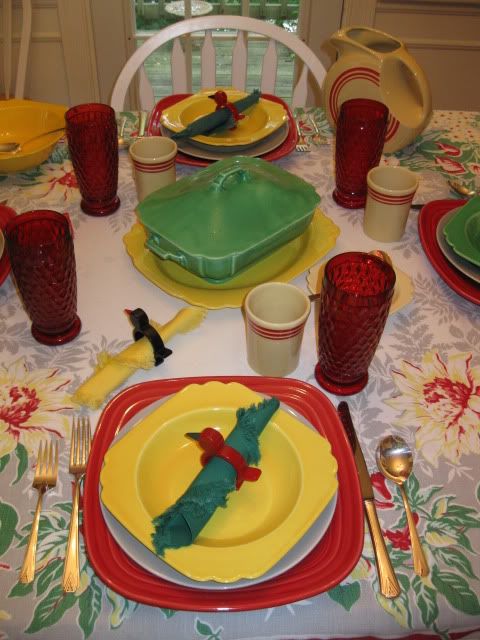 Vintage tropical cloths like these always make me thing of travellers to Hawaii in the 40's and 50's. I wonder if these cloths were put to use to celebrate statehood a few years later.
For this week, these little birds in their tropical paradise tabletop will keep me smiling with memories of my own trips to Belize and Mexico.
Thanks for stopping by!