I received this Ken Scott Leacock
Bouillabaisse
tablecloth for my birthday. I really love how it works with these
Nathalie Lete
plates from
Anthropologie
.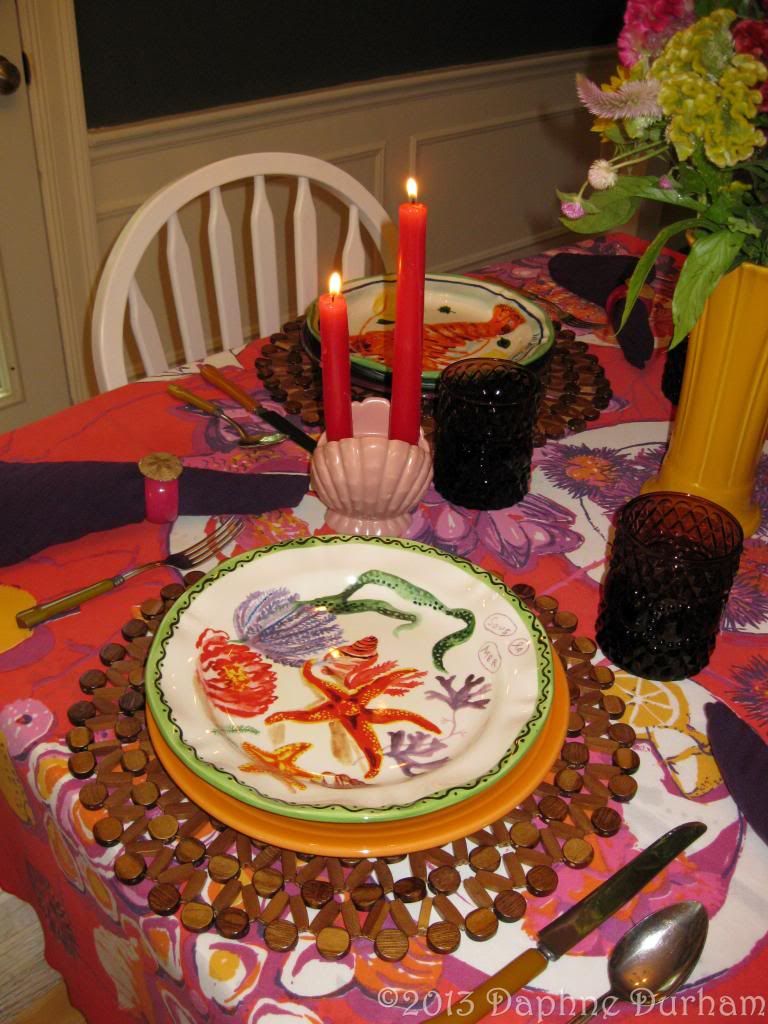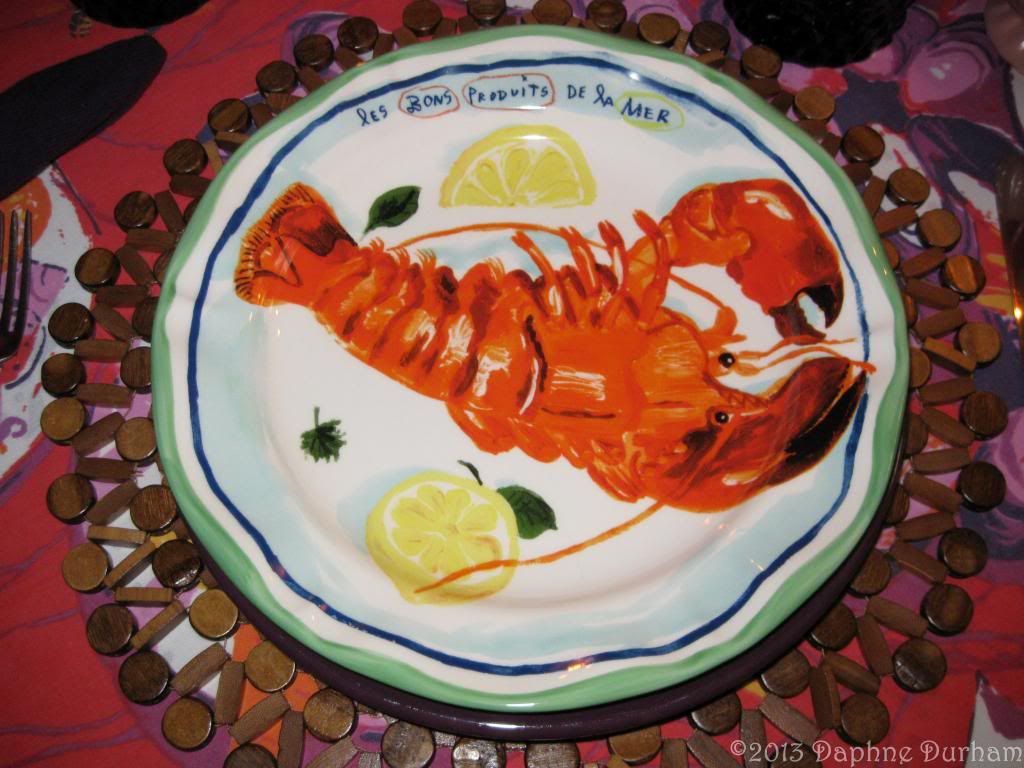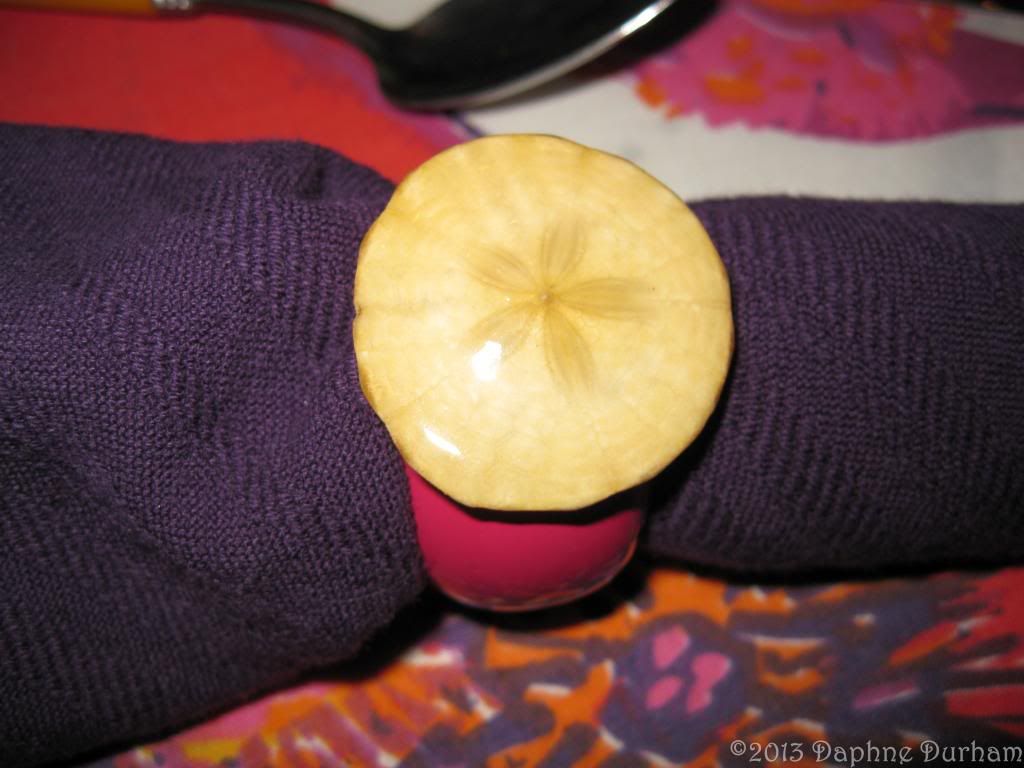 The napkin rings feature Maine sand dollars. The candle holders are Abingdon pottery. I'm amazed at the way the cloth brings together such a range of Fiesta colors: scarlet, heather, tangerine, marigold, rose and plum! Yes, I also have this cloth in the
blue colorway
. Don't ask me to choose which one I like best!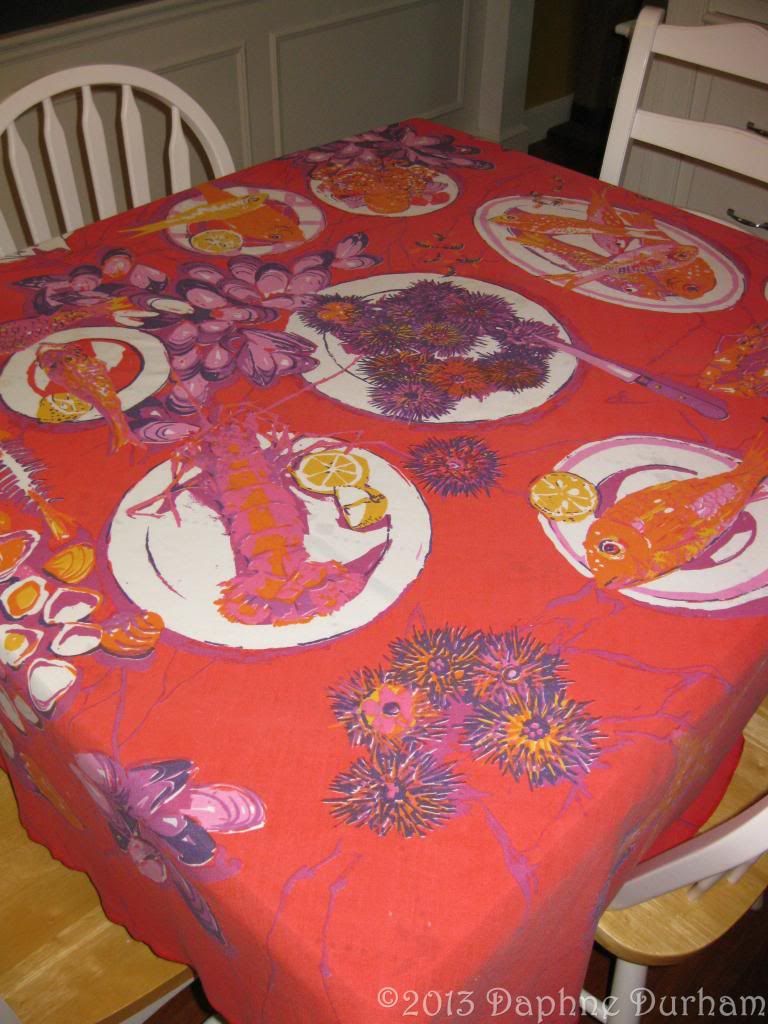 Apologies to Nathalie that Blogger will not take the code for the
accent aigu.