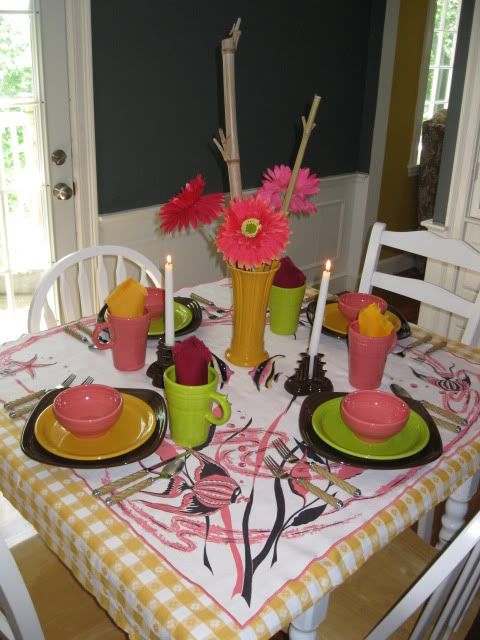 I've just returned from a wonderful trip to Kansas City for the annual conference of the Homer Laughlin China Collectors Association. Each year our conference includes a tablescape competition. I sat out this year, because the regional jet I took made it too challenging to travel with dishes. Here's the table I would have showcased, the first flight of flamingo on my tabletop! Flamingo is the new Fiesta color for 2012.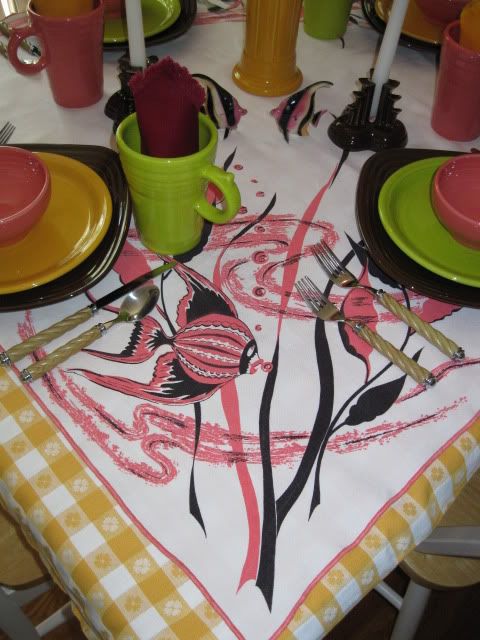 My mother found this vintage salt and pepper shaker set during a recent beach trip. She did not know that I had this cloth. What a perfect match!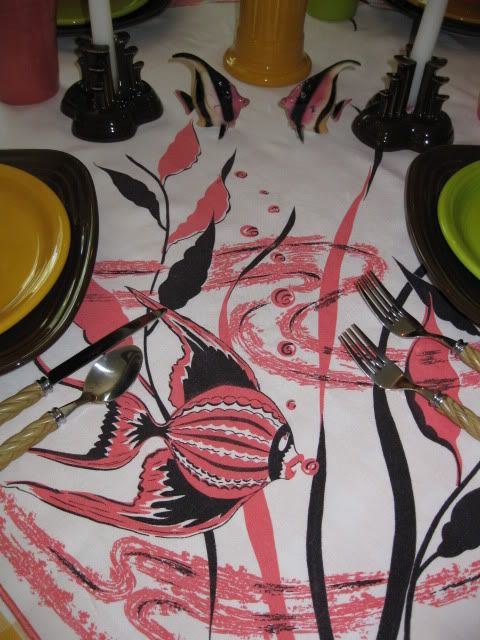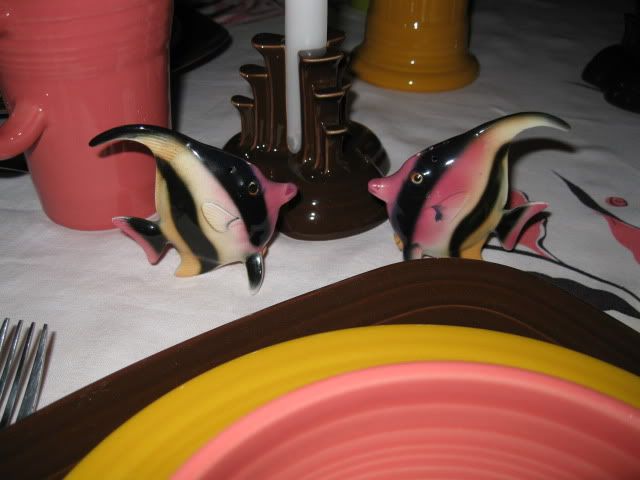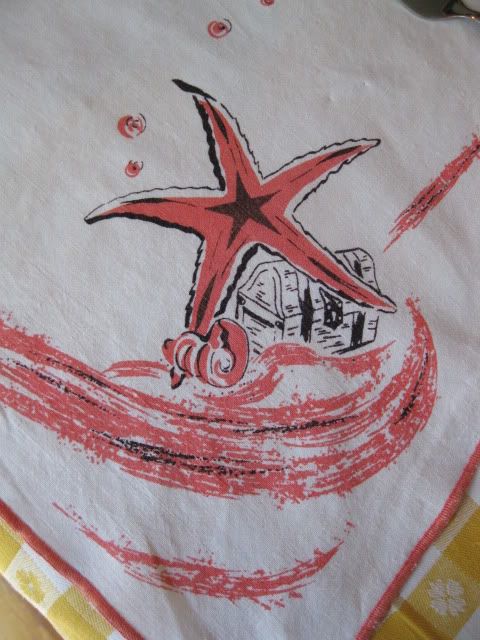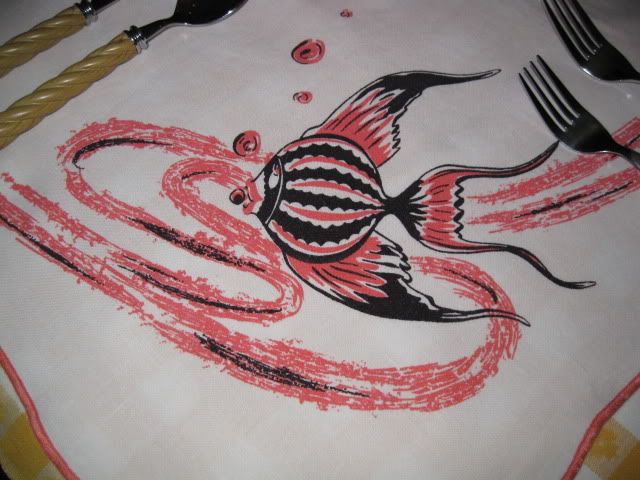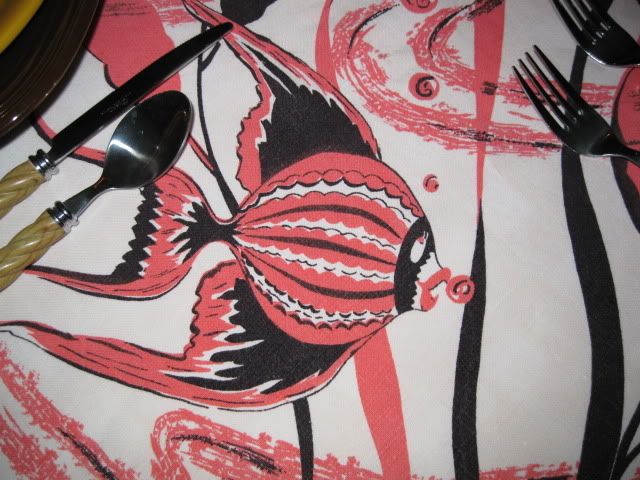 Flamingo just pops with chocolate, lemongrass and marigold!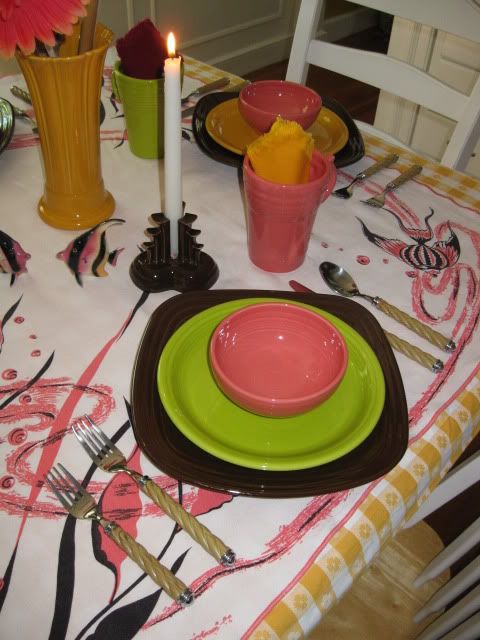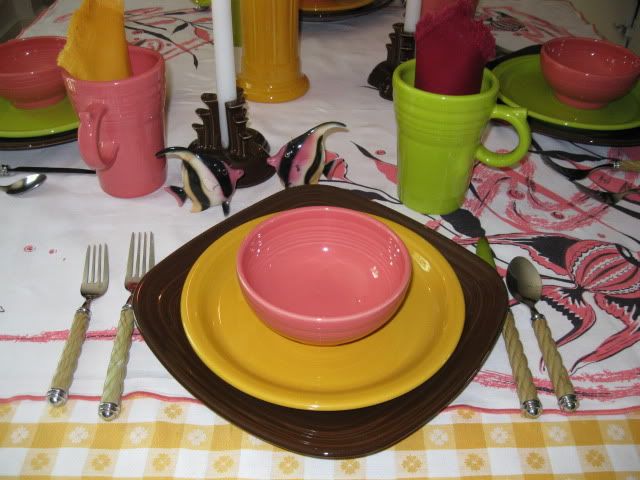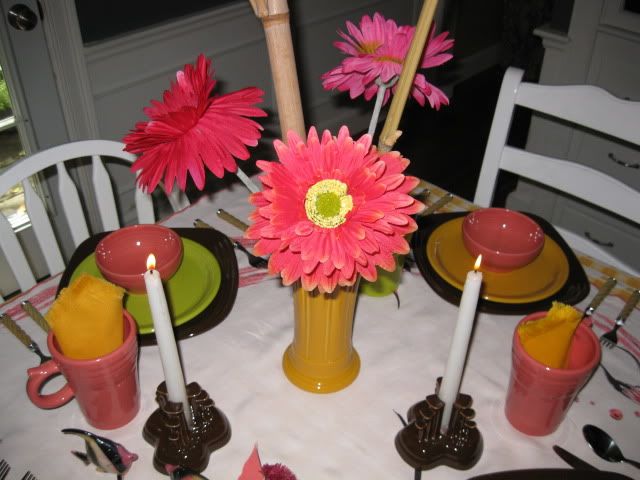 We're going to have a lot of fun with this color!