The calendar cloth has such perfect November colors, but surprisingly, there is no turkey on this month's panel.
Luckily I have just the right plates to resolve this little tabletop problem!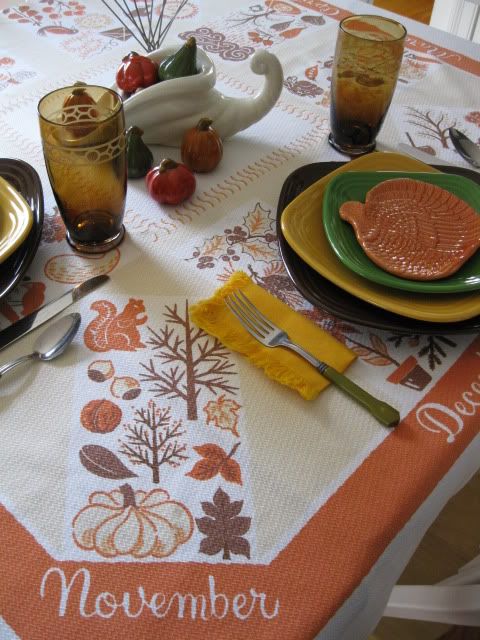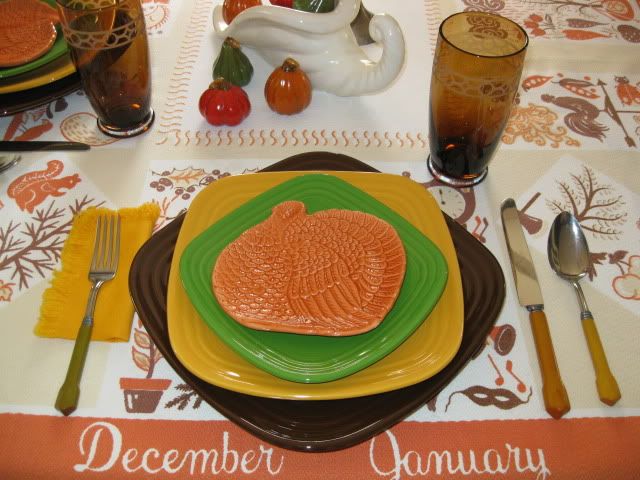 These are really poor quality pieces from the Christmas Tree Shop, but I really love the design of the turkey and the color of the glaze. They provide just the right holiday accent on the square Fiesta dinnerware.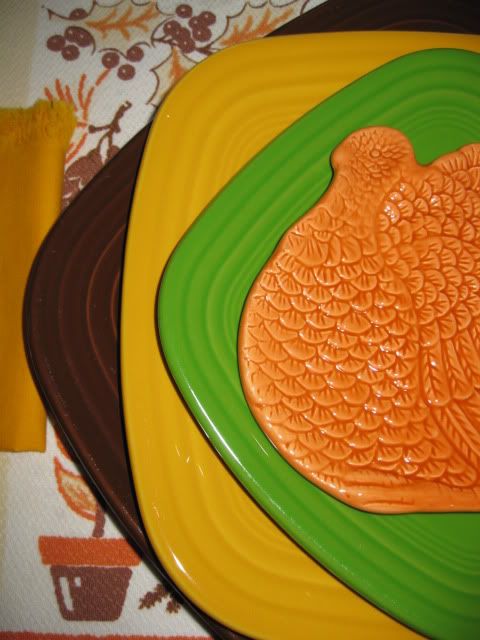 Other items on the tabletop include contemporary glassware and vintage Bakelite flatware and cocktail napkins.
The centerpiece features a vintage cornucopia and my growing collection of turn-of-the-twentieth century postcards.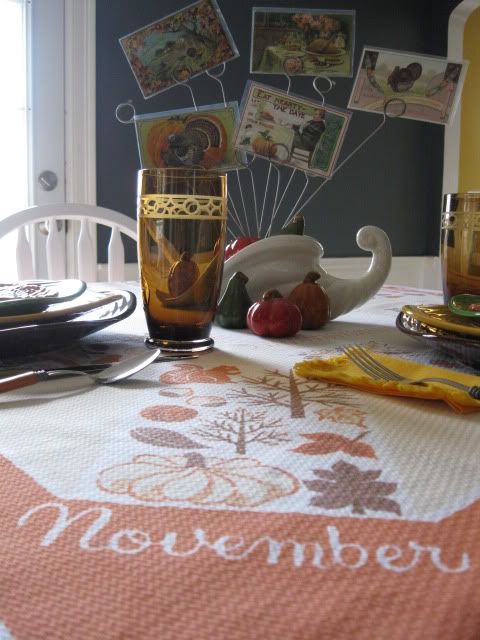 Thanksgiving decor has landed in other parts of the house as well. Here are a few vintage turkey vases or planters roosting among the Oven Serve on the mantle. I'm so glad that Sparkle and Fizz have learned to ignore the tasty fronds in the red stripe vases!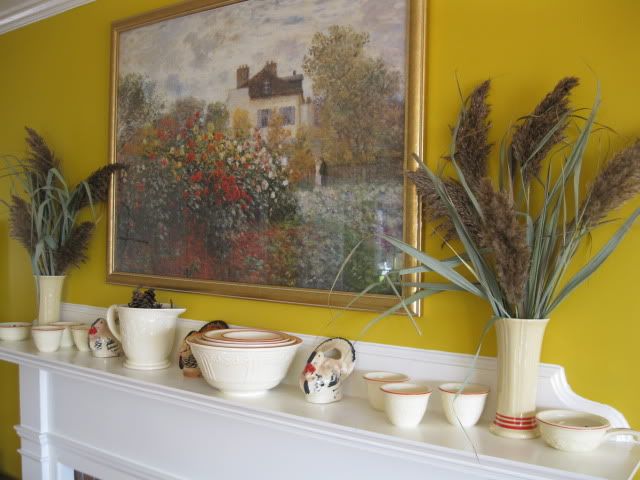 The year is winding down, and I think my blog is doing the same. I have another turkey table in my mind, and of course I'm looking forward to Christmas tables as well. December first will mark the two year anniversary of
Tabletop Time.
I've enjoyed showing your my treasures and working on my tablescape skills. I now have an amazing collection of dishes and accessories for any occasion. I'm not sure what 2012 will bring, but I have a strong feeling it's time for new pursuits now that I don't have a lot of new things to share on the tabletop.
Thank you, dear followers, for all of your kind comments during the last two years! You are in my thoughts as we enter this season of giving thanks.