It's very nice to meet you. Now that we've been formally introduced, I can understand all of the confusing photos that have been posted for this new Fiesta color. The camera has a hard time reading this lovely medium blue shade.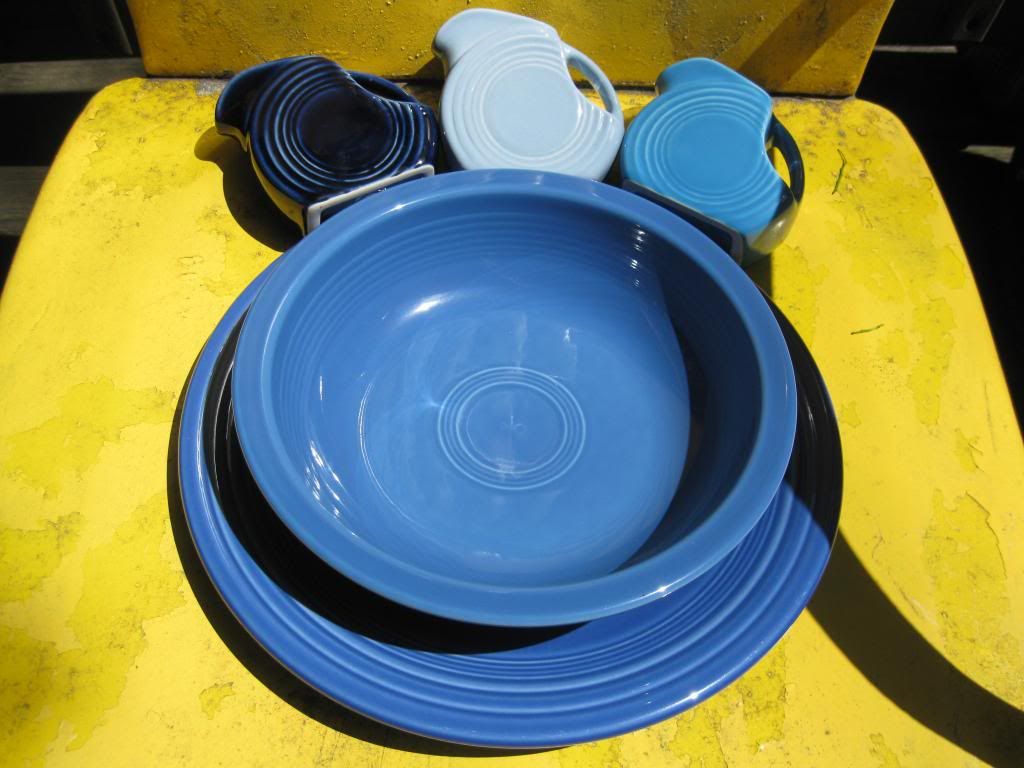 The lapis individual pasta bowl is sitting on a sapphire plate. The mini pitchers are (left to right) cobalt, periwinkle and peacock. Now let's add a vintage Riviera creamer.
Can you see the difference between sapphire and lapis in the afternoon sun? It's as if a little bit of peacock glaze has been blended into the sapphire formula.
Lapis looks great inside, too.
I'm going to enjoy adding this new hue to the tabletop!